VIRTUAL APPOINTMENTS 101
Everything you need to know about the new world of virtual bridal shopping.
Before we dive into our best-in-class virtual appointment experience, let's clear the air. We know many of you are wondering, why would I want to do a virtual appointment in the first place? We have a couple of answers to that –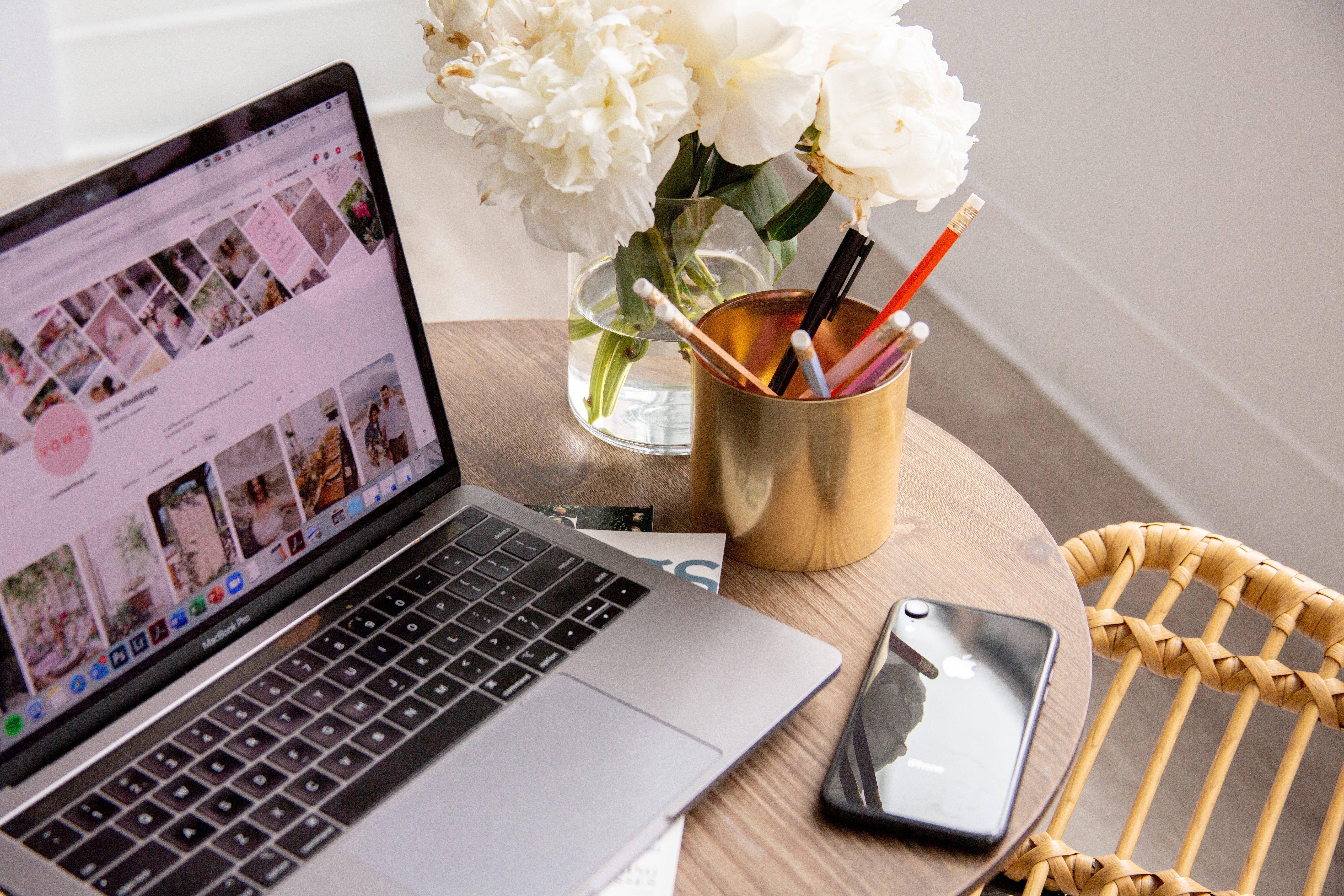 It's an easier way to include long-distance friends and family in the dress shopping experience, because they can join the virtual platform with you!
You won't have to leave home for personalized styling advice, which also means you can wear sweatpants to the appointment.
Vow'd isn't everywhere yet, so virtual is the next best thing.
You're busy and we get that.
If any of the above applies to you, it's time to take the plunge and book a virtual appointment.
Let us assure you that we're doing everything we can to make this experience feel as close to the real-deal as possible! Just like a traditional bridal appointment you will have a dedicated stylist who will get to know you, your style and your big day plans. She'll answer questions on your favorite Vow'd wedding dresses and offer additional style suggestions based on your preferences. The biggest difference, of course, is you won't be trying on the dresses (yet).
Once you've booked an appointment, you will receive an invite to join us on a virtual platform to discuss your dress choices and overall style goals. Our stylists will talk you through your favorite Vow'd dresses, including close-up shots so you can see all of the oohs and ahhs. Once you have selected your favorite dress from the line-up, our stylist will help you find the right size and pair Vow'd accessories based on your style and vision of your big day.