Veil Guide
The Ultimate Veil Guide for Indecisive Brides
Your dress may be the star of the show, but she shouldn't be a solo performer. The right veil excites and elevates, but how do you choose it? Lengths, styles and embellishments can add different elements, so if you're feeling confused or overwhelmed, fear not. As always, we're here for you!
The good news about choosing a veil? There is no wrong answer. The right veil is what makes you feel all the magic when you look in the mirror. Luckily, we know a thing or two about wedding accessories, so let us introduce you to a few of our favs.
Fingertip Veil
This is the shortest and sweetest Vow'd veil. This veil ends right at—you guessed it—your fingertips. Vow'd offers plenty of twists on this classic look to make extra special. Fingertip veils offer additional flair without the added drama of extra length and fabric. Go for a dreamy look without distracting from other details.
Floor Length
Take it up a notch with a floor length veil. This veil is elegant, glamorous and sure to turn heads. Slightly more dramatic than the fingertip length, this veil photographs fantastically (try letting it trail in the wind!) and elevates every other dress detail. A floor length veil is a great way to add extra volume to your look, and is sure to be unforgettable in all the best ways.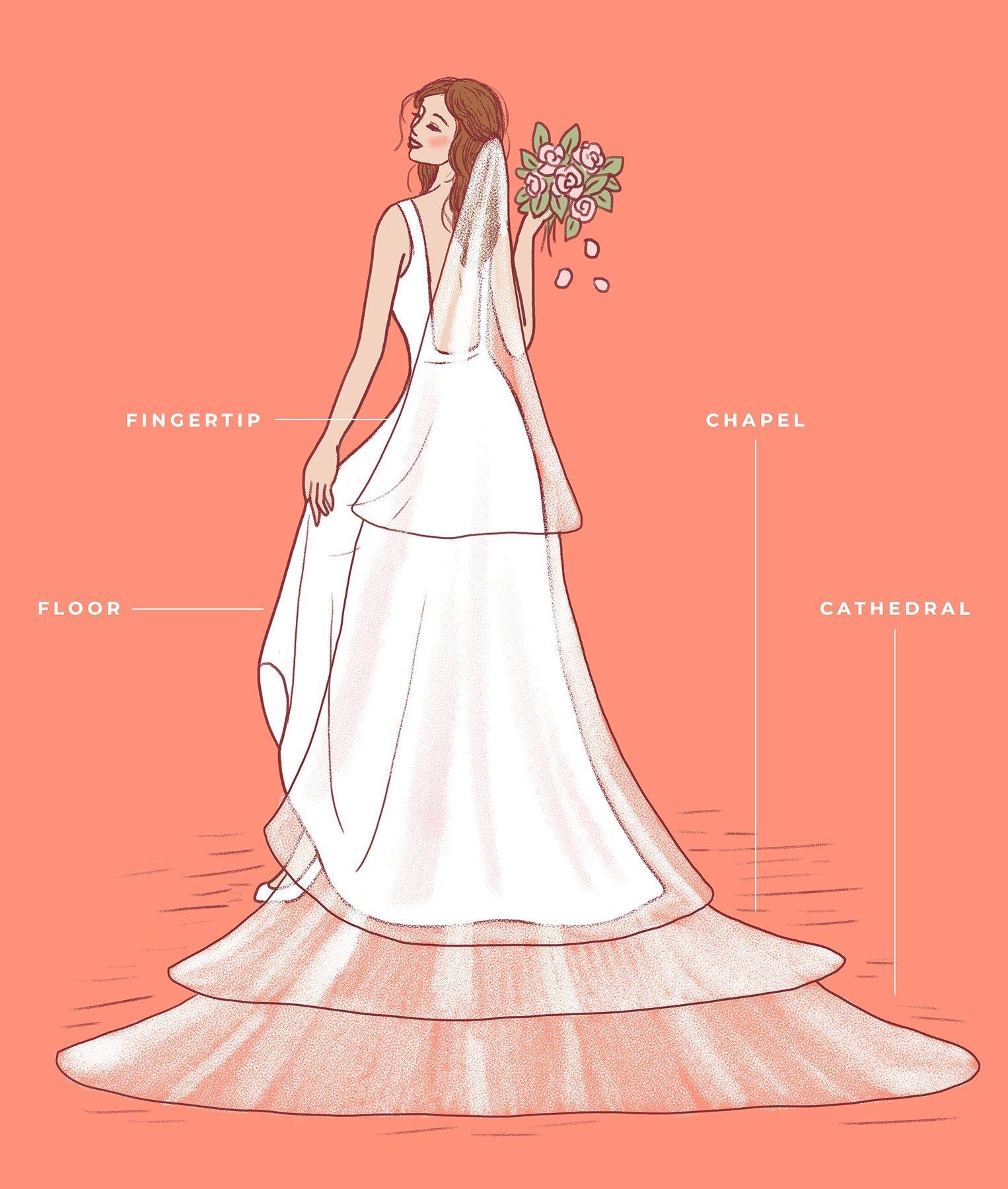 Cathedral
This. Is. Drama. Cathedral veils are the key to keeping all eyes on you on your big day (because that's where they should be). Regal and captivating, this veil extends past the end of your dress and literally follows you down the aisle. A cathedral length veil is the easiest way to make a bold statement that won't soon be forgotten. Vow'd is here for all you drama queens with a wide assortment of cathedral veils. Thank us later.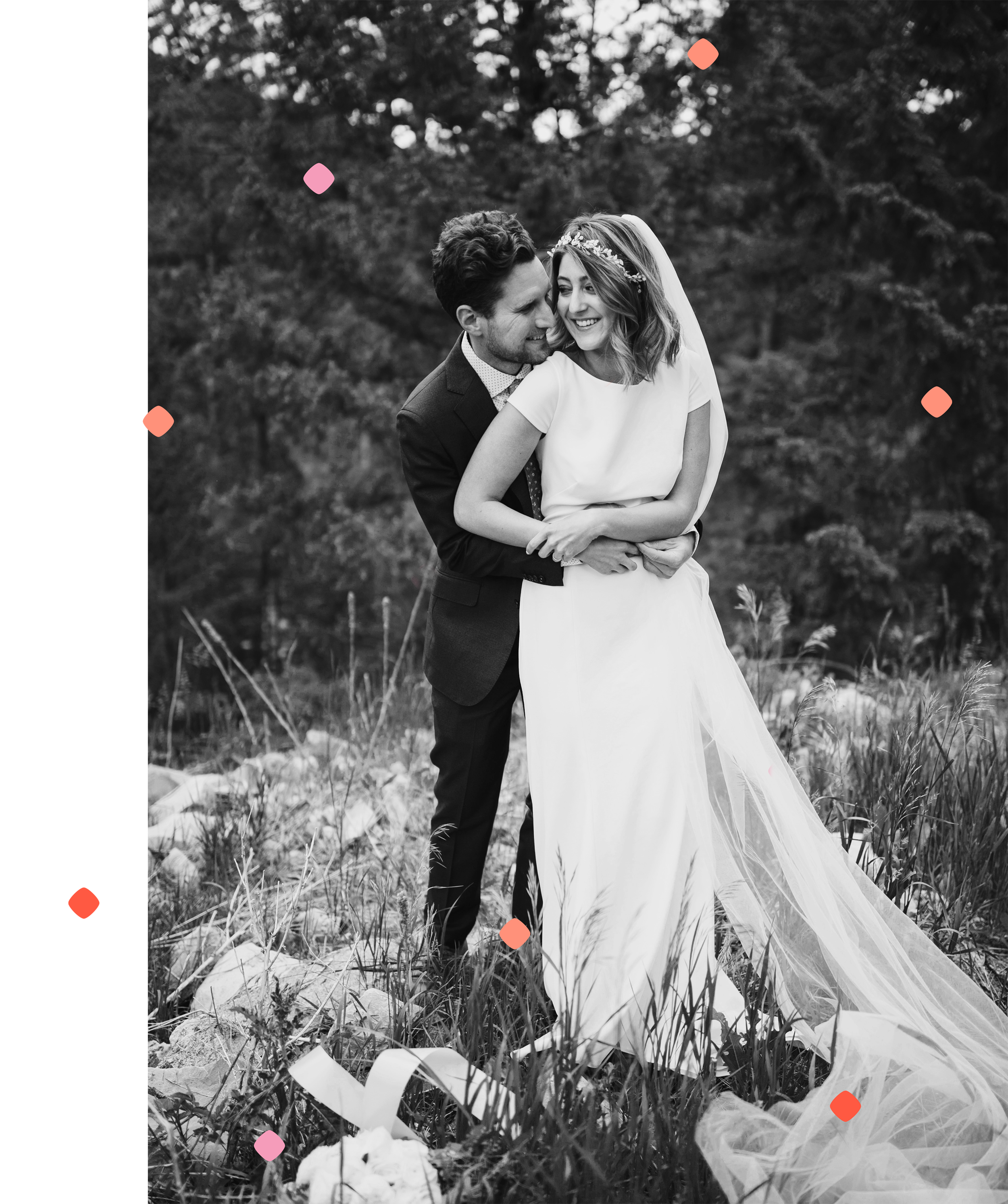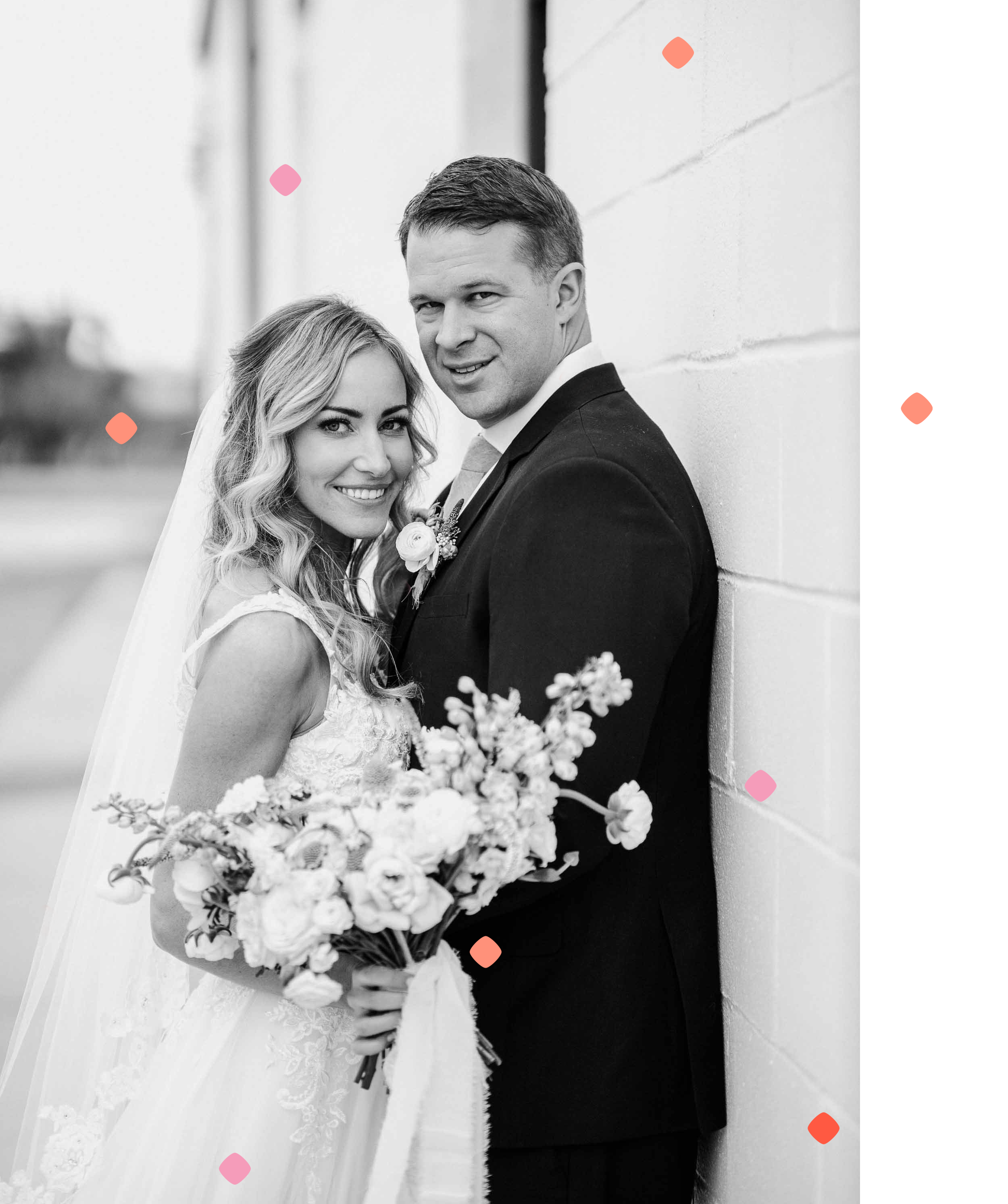 Advice for Boho Brides
Pair your fingertip veil with a custom flower crown or hair vine for the perfect touch of bohemian flair. This puts an earthy spin on a classic look that feels elegant and fun. Adding a floral touch is a great way to elevate the classic look of a veil without compromising the vibe of your dress.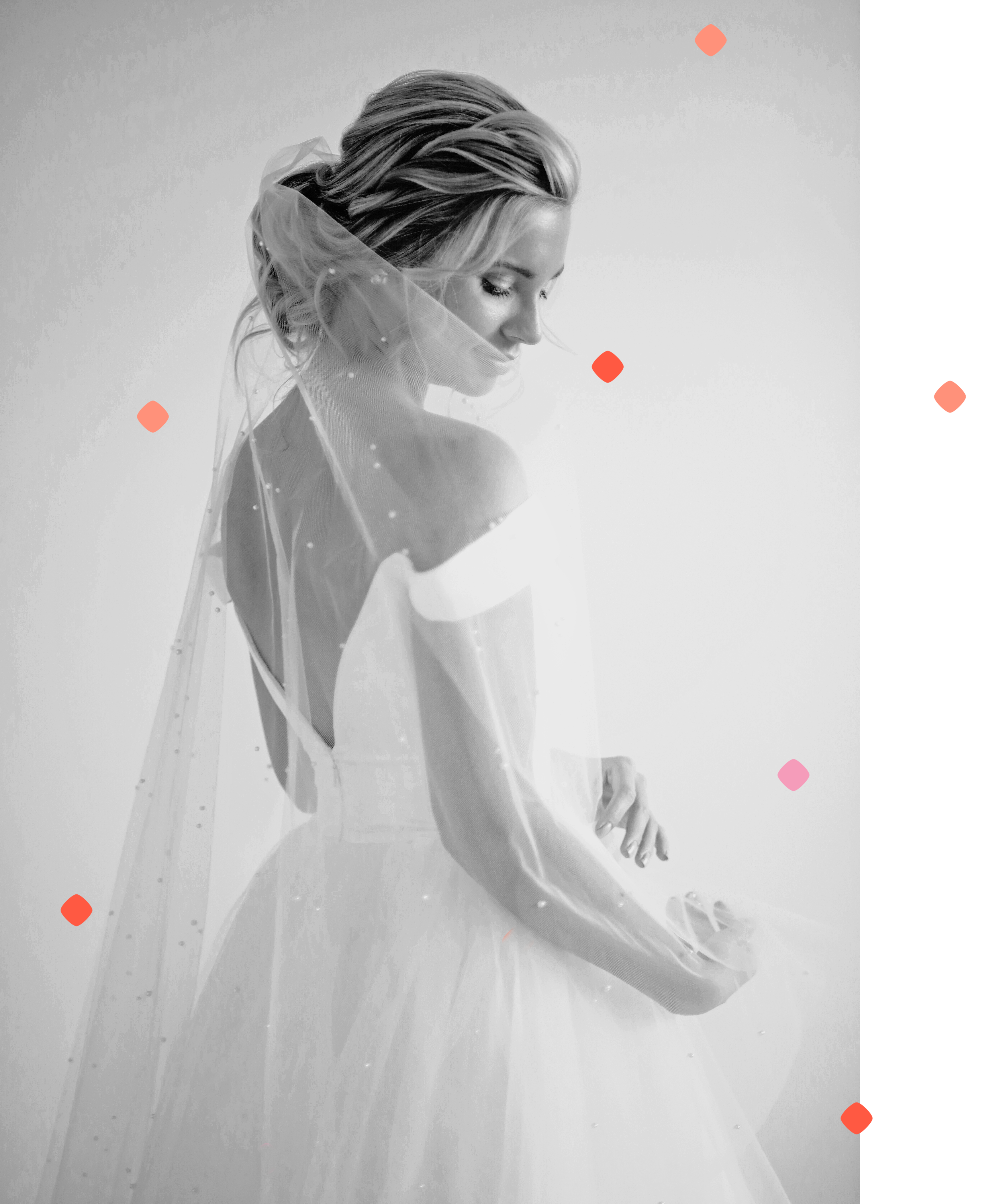 Advice for Romantic & Classic Brides
Is there anything more classic than a veil delicately trimmed in lace? Eyelash trim and scalloped edges will give you a picture-perfect look that will never go out of style. If you're looking for that classic Hollywood look, we recommend pinning your hair back on one side, adding soft waves, and highlighting the look with beaded bobby pins. A sweeping floor length veil will add the final touch of glam!
Advice for Modern Brides
Looking for a modern take on a classic look? Try a veil embellished with drop pearls to add luster and a pop of texture. The pearls keep things elegant, but make the look interesting and fresh. If your gown has a fitted silhouette, a simple fingertip or floor length veil allows the shape of your dress to shine while enveloping you in soft tulle.
In Addition to Your Veil
Wearing a hair accessory that adds hints of sparkle or soft pearl into any veil creates a strong focal point to any hair style. Plus, when you're ready to dance, you can remove your veil and still have sparkle and shine to highlight your look!