Style Guide
Wedding Dress Bustles 101
Let's be real—a long, trailing train looks beautiful and ethereal when you're walking down the aisle, but can present a problem when you're ready to hit the dance floor. The good news? You can have your cake and eat it too by adding a bustle to the back of your wedding dress. A bustle is a hook or series of hooks that secures your train to the back of your dress, making it even with the hemline. This means no tripping or tearing during pictures and all the dancing at your reception. None of the hustle, all of the bustle! ;)
Alterations experts will be able to add a bustle to your dress. There are several styles of bustles, and it's nice to have an idea about which type different dresses may need as you're trying them on. So, as always, we're here for you. We've teamed up with Kamesha Bowen-Jenkins, seamstress extraordinaire, to put together a comprehensive guide to wedding dress bustling.
A few types you need to know: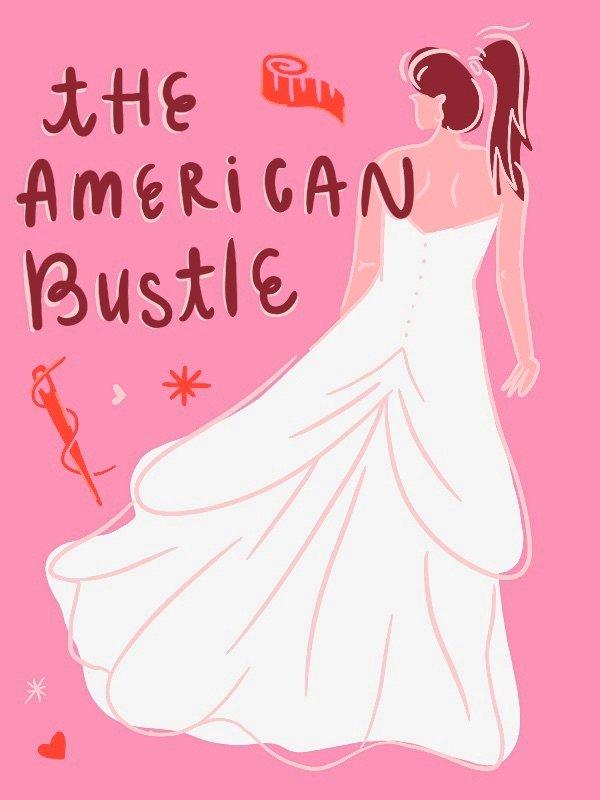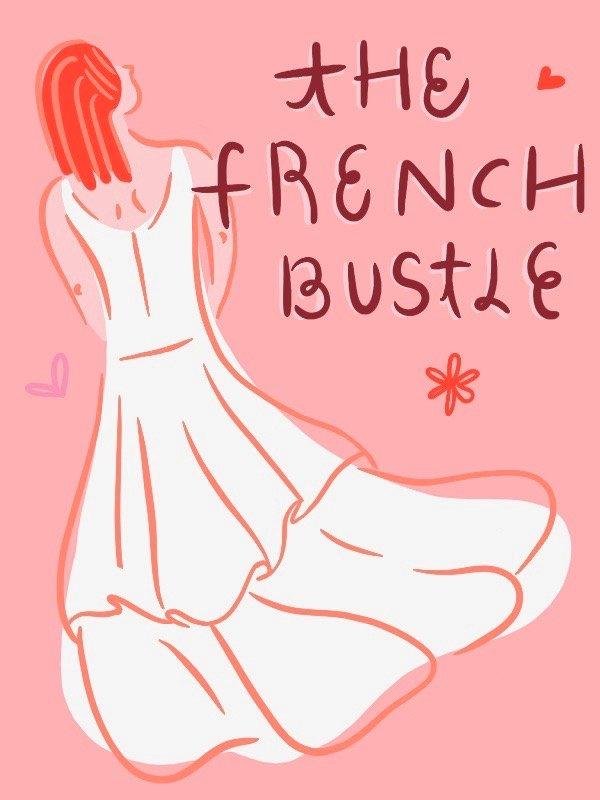 THE AMERICAN BUSTLE
This bustle involves gathering up the train and fastening it over the rest of the skirt, creating a waterfall of folds. A seamstress can add several pick-up points, which increases the drama of the bustle. According to Kamesha, American bustles are best suited for lace, chiffon or flowy dresses. If you have an A-line, mermaid or ball gown, an American bustle might be for you! PS: A bow bustle is an American bustle with a bow or sash to hide pickup points. This is a great way to add extra detail to the back of your gown!
THE FRENCH BUSTLE (or under bustle)
The French bustle tucks the train underneath the skirt, creating a tidy swell of fabric. "French bustles are more suited for sturdier fabrics like satin, crepe or lace dresses that have a heavier lining," said Kamesha. "Brides with ball gowns, a-line or fit and flare silhouettes should consider a French bustle."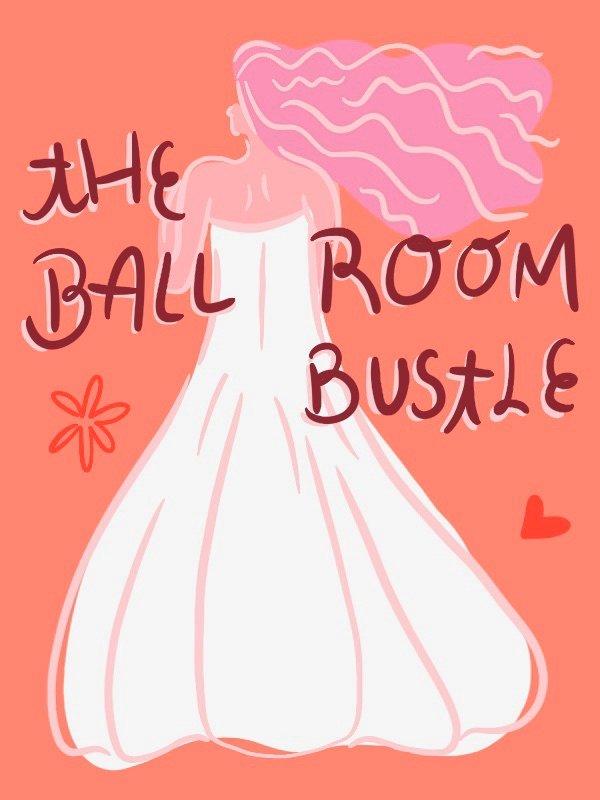 THE BALLROOM BUSTLE
Hide the train of your dress altogether with a ballroom bustle by fastening it beneath the skirt using several attachment points. "Ballroom bustles are better suited for satin or crepe dresses—nothing with flowy fabrics," said Kamesha.
General tips:
Bring someone you trust to your final alterations appointment so she can learn how to bustle your dress. A responsible bridesmaid is a great choice! It's nearly impossible to bustle your own wedding dress while you're wearing it, so ensuring you have an expert on-site can make or break! "Take pictures or videos while the seamstress is demonstrating how to bustle," advises Kamesha. "Having an extra pair of eyes and hands helps if the bustle is more intricate."

"Bustles can break. They can also fall out if not fastened properly," said Kamesha. The takeaway? Be delicate with your bustle!

Kamesha advises squeezing the bustle hook to lock in the loop. This keeps it from coming off when the bride sits or dances!
Account for the cost of a bustle in your alterations budget. Here at Vow'd, we pride ourselves on providing a range of sizes and styles that often do not need alterations of any kind. Bustles are the exception, and they can be an expensive exception. The average bustle costs anywhere from $75-$250. Keep this in mind when shopping for a dress—typically, a good rule of thumb is the longer the train, the more elaborate and expensive the bustle!