How-To: Bridesmaids Proposals
You've said "Yes!!!" and now it's your turn to pop the question.
When it comes to asking your best friends to be your bridesmaids the approach is a matter of personal taste. For those looking for happy tears or Instagram-worthy gifts, we've got the ideas you need to bring your bridesmaid proposal to life. If texting is more your thing…go for it.
OPTION 1
Customizable You
We've made creating a completely custom bridesmaid gift almost too easy with our "Will You be My Bridesmaid?" box. Simply choose 3-5 gifts you know each girl will love, add some tissue or crinkle paper and voila. We love the idea of treats she can enjoy now (ahem- chocolate) and gifts she'll use later like our minimergency kit.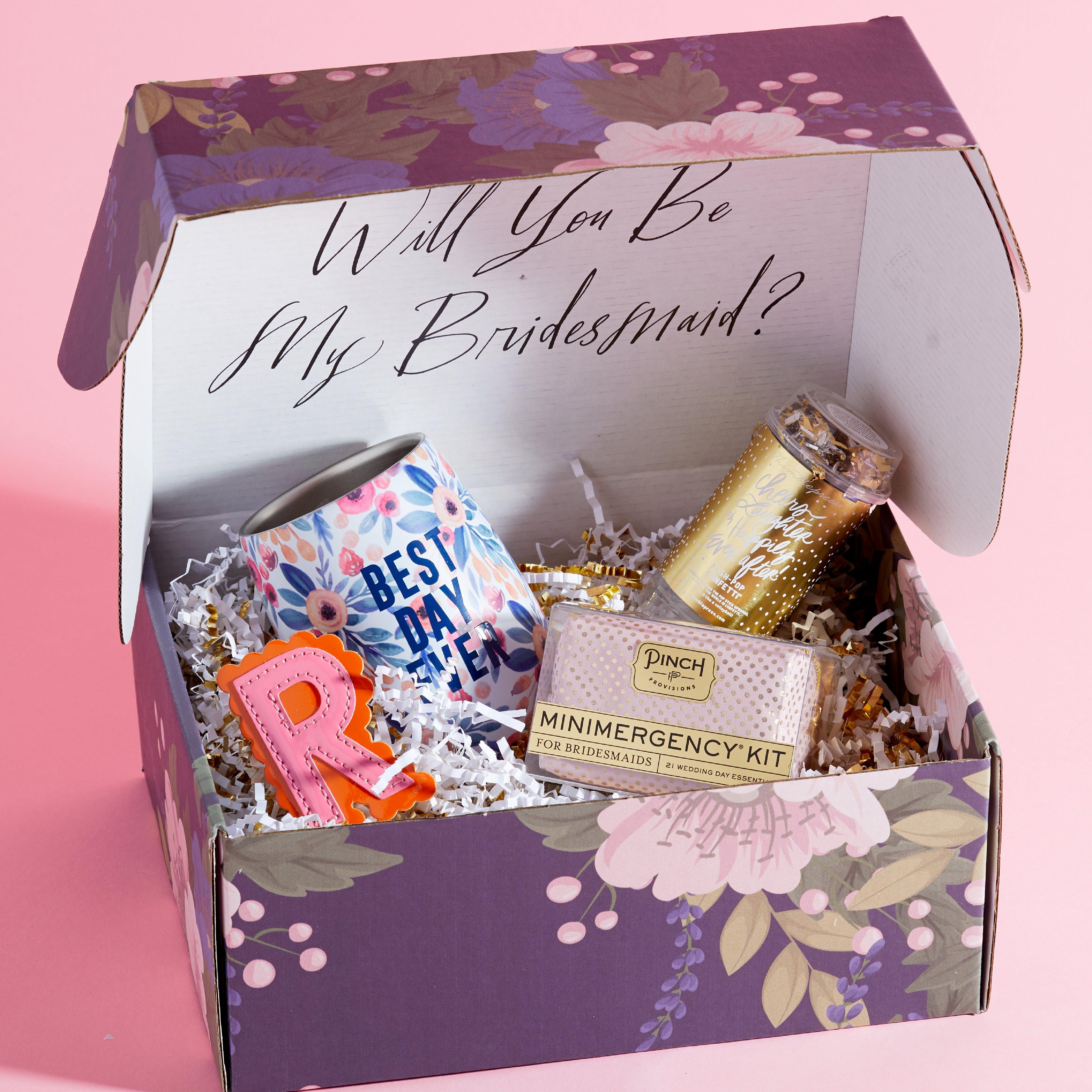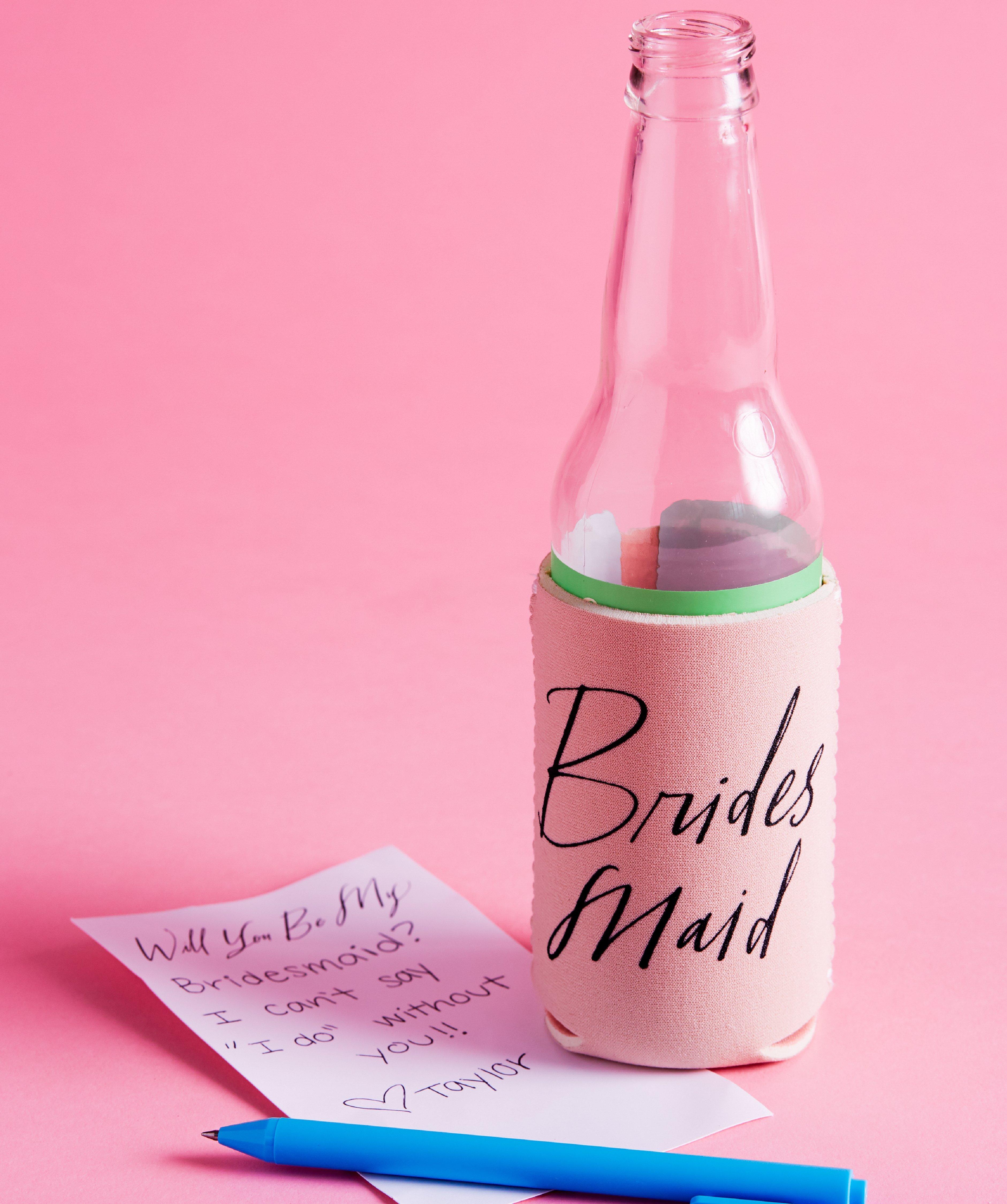 OPTION 2
Cheers My Dears
A playful way to ask your gal pal to be in your bridal party is to pop her favorite beverage in a tote with this cute message written on the side... it's a message and a bottle!
OPTION 3
Tote-ally Unique
Fashionable gifts you know your crew will love, never go out of style. Consider buying each of them a chic bridesmaid tote or Brides Babe tee they can wear for all your events leading up to I Do. Bachelorette weekend here you come…