How to Choose
Bridesmaids Color Palettes
Brides, we know finding the perfect bridesmaid dresses for your bridal party can be a challenge. Is it affordable? Will it flatter every body type? Does it come in the right colors? Our new collection of dresses answers all those questions and more with a resounding "yes!" While some of you may have a specific vision in mind for how your bridal party should look, others may be struggling with where to begin. Let us help! We've got a few color palette suggestions to bring your Pinterest dreams to life.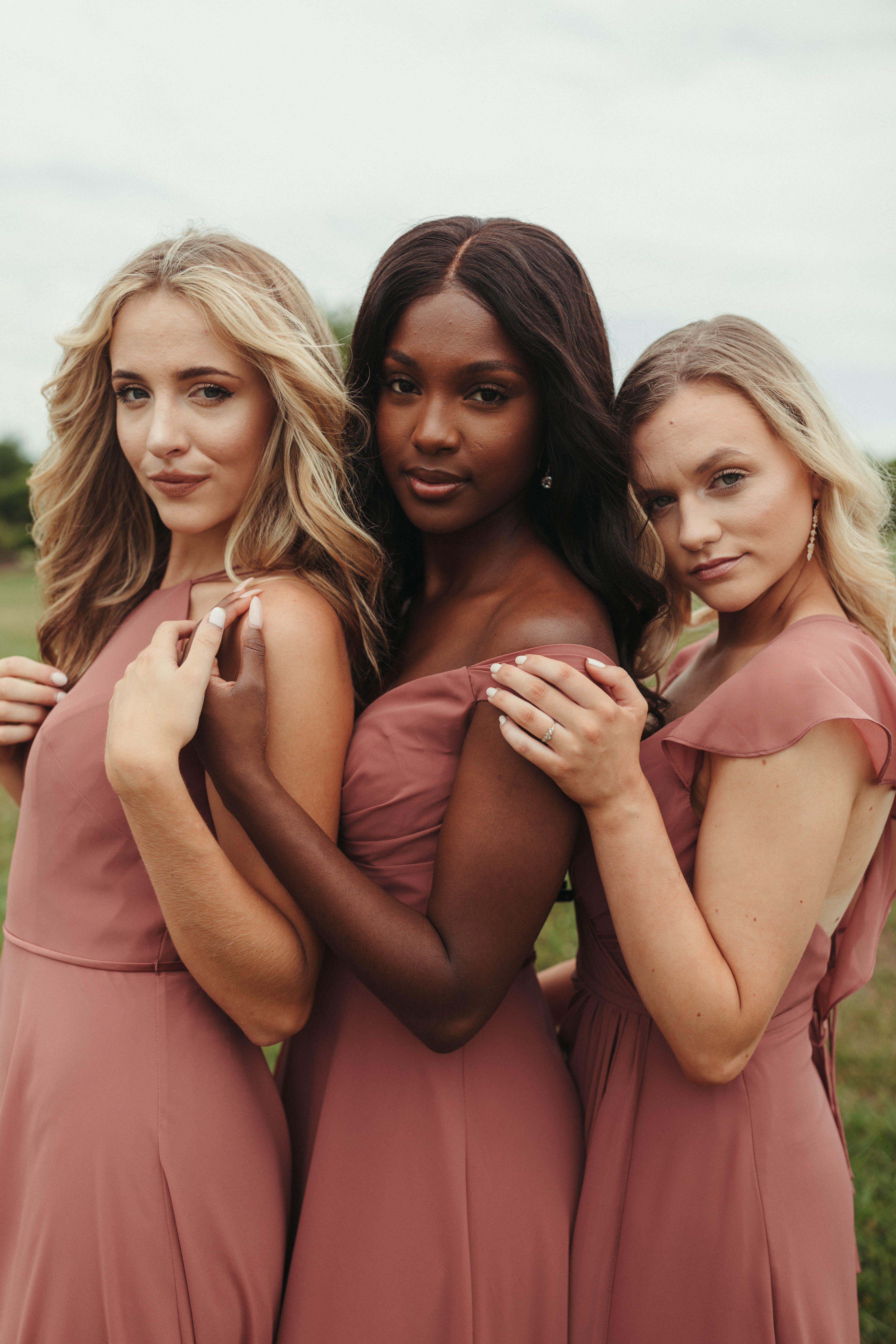 Look 1: The One & Done
For the bride who knows what she wants… kind of. You pick the color and let the gals choose the style. Some might call this a good old-fashioned compromise. This ensures everyone feels beautiful and comfortable in a shape that fits their frame, but still maintains the cohesion of the singular color palette.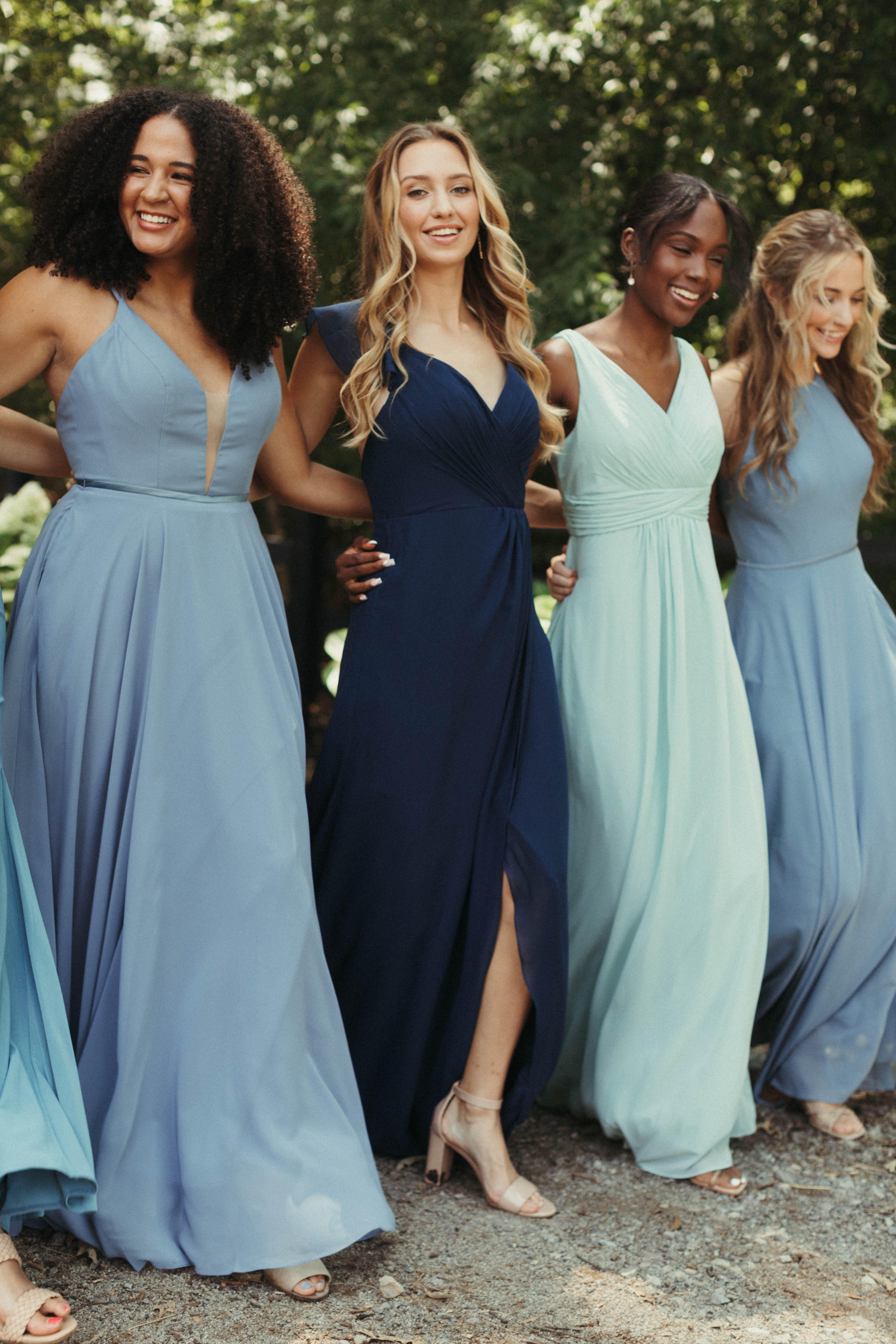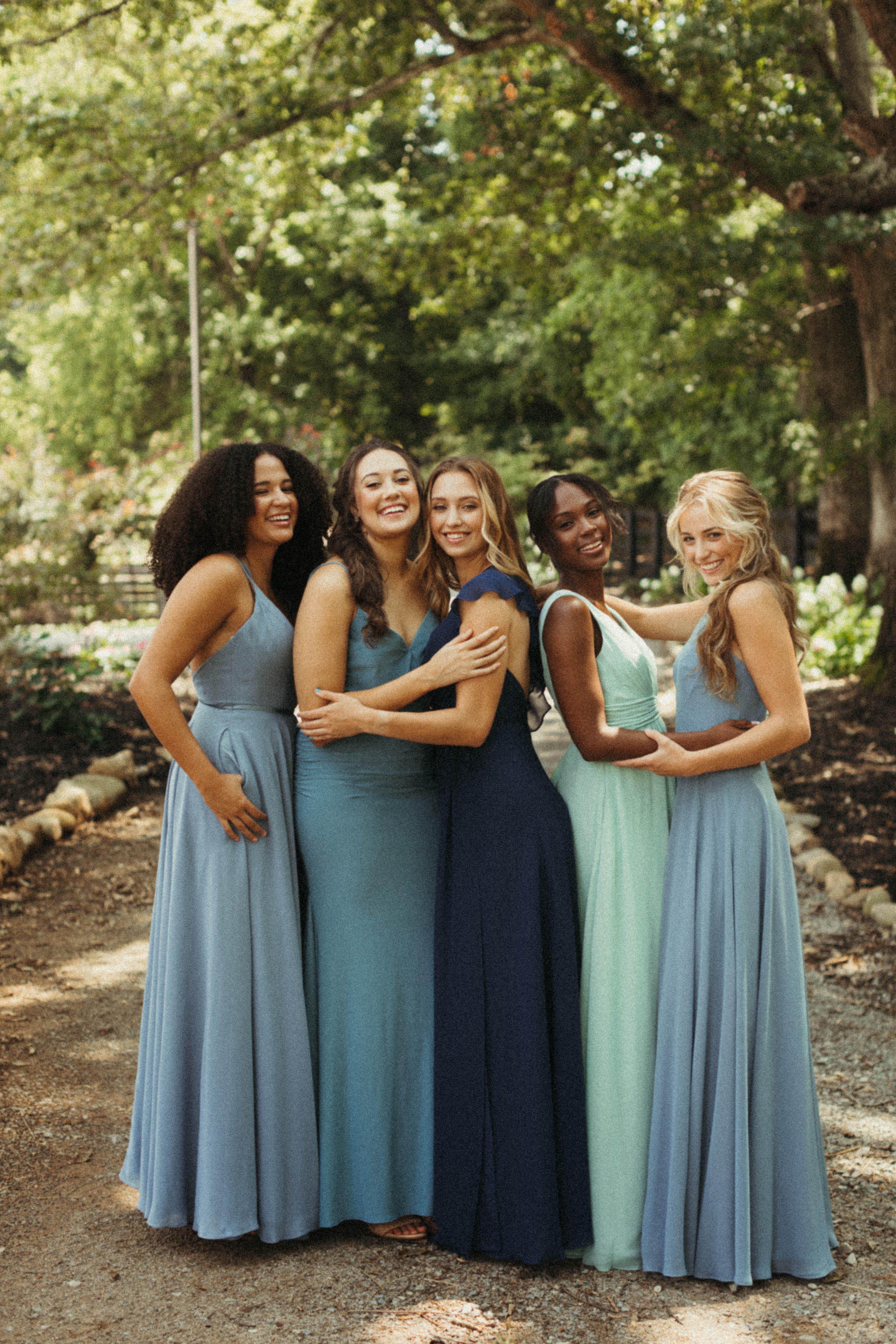 Look 2: The Ombre Effect
Ready to tiptoe away from tradition, not sprint? Go for the ombre effect, choosing dresses in the same color, ranging from light to dark hues. This is a glamourous way to make a statement, all while choosing interesting colors that flatter every skin tone.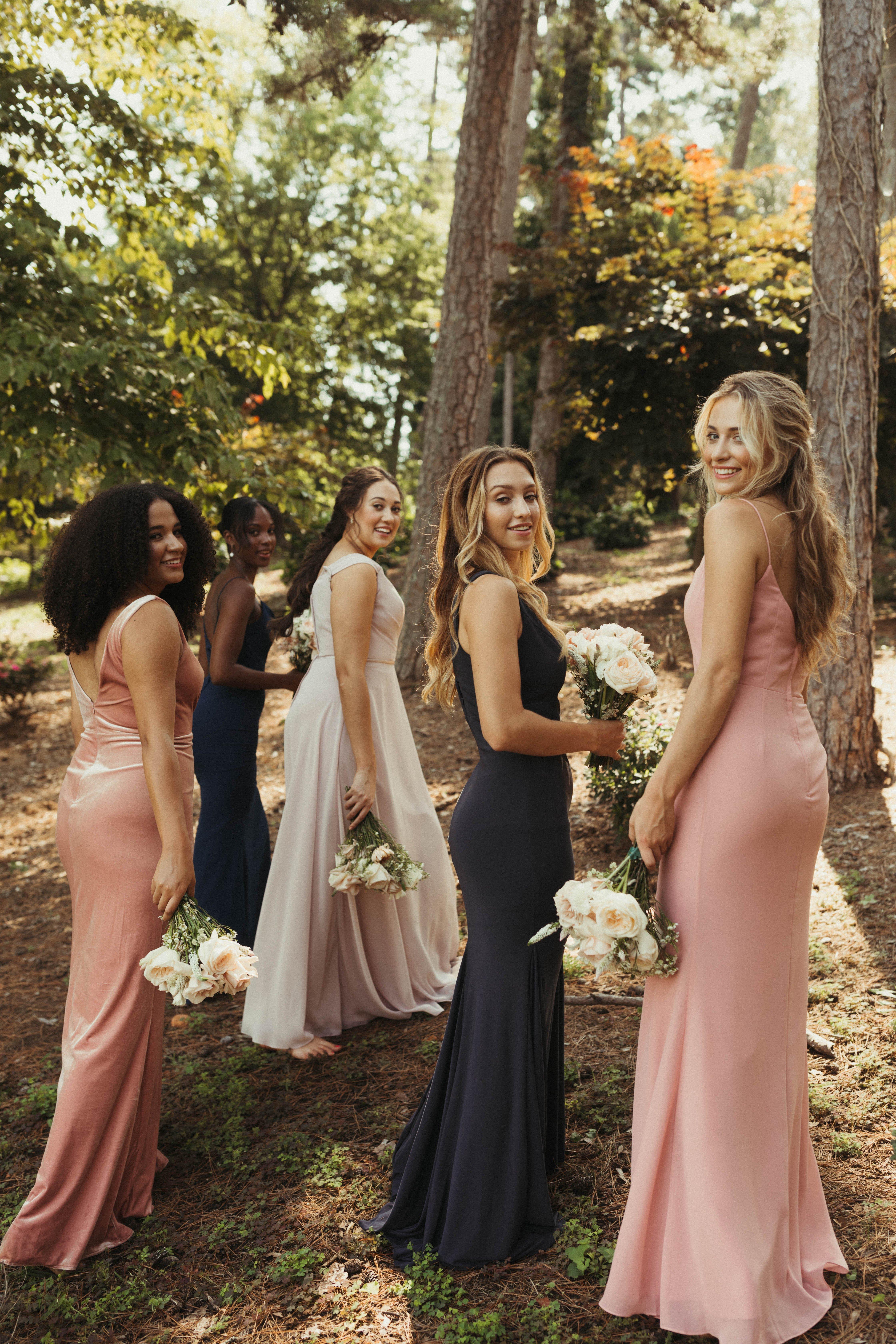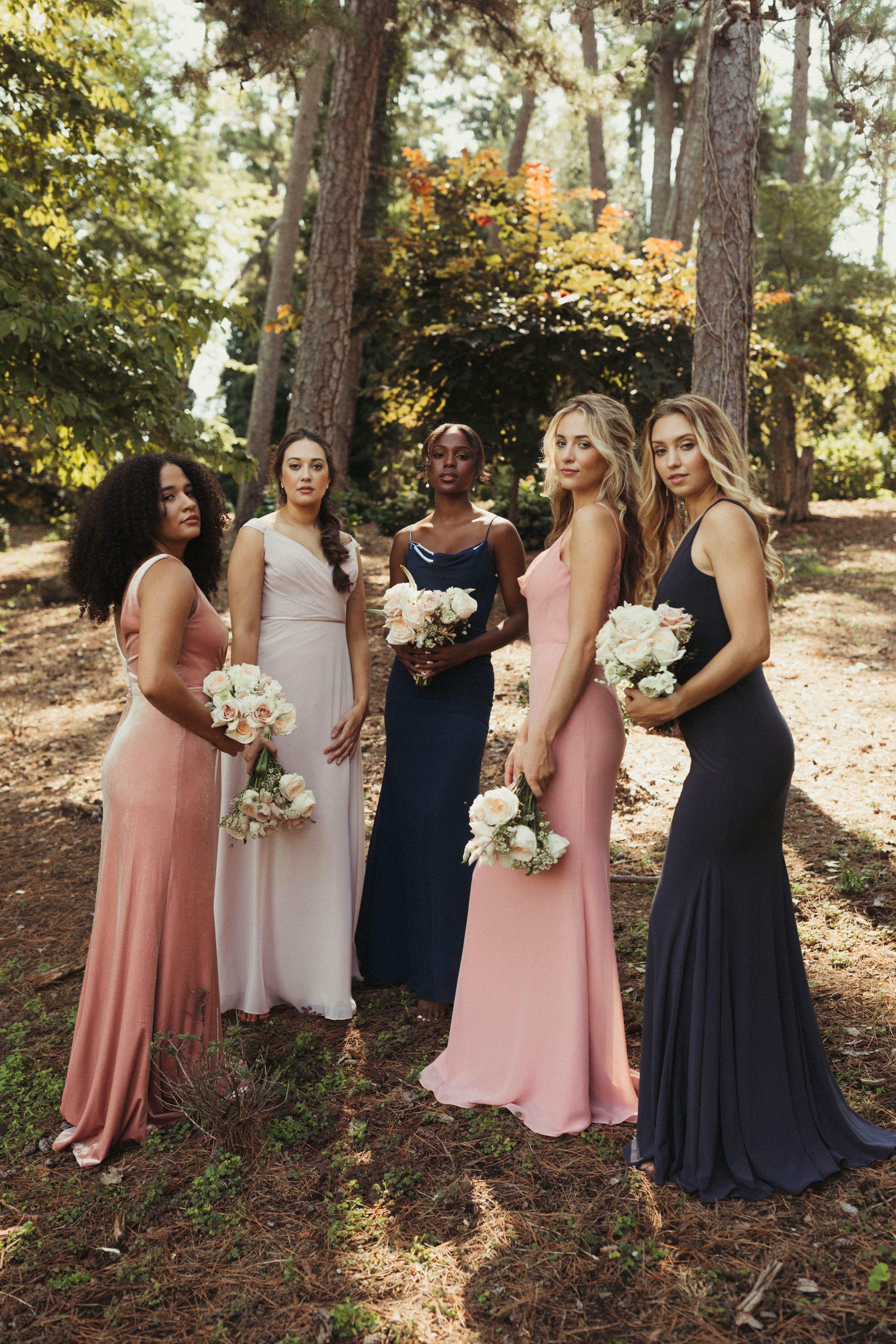 Look 3: Palette Play
For the bride who's into breaking the mold. Take a walk on the wild side and ask each of your maids to wear a different color! Choosing colors with similar tonal qualities gives the finished look a cohesive feel without compromising the beauty of the hues.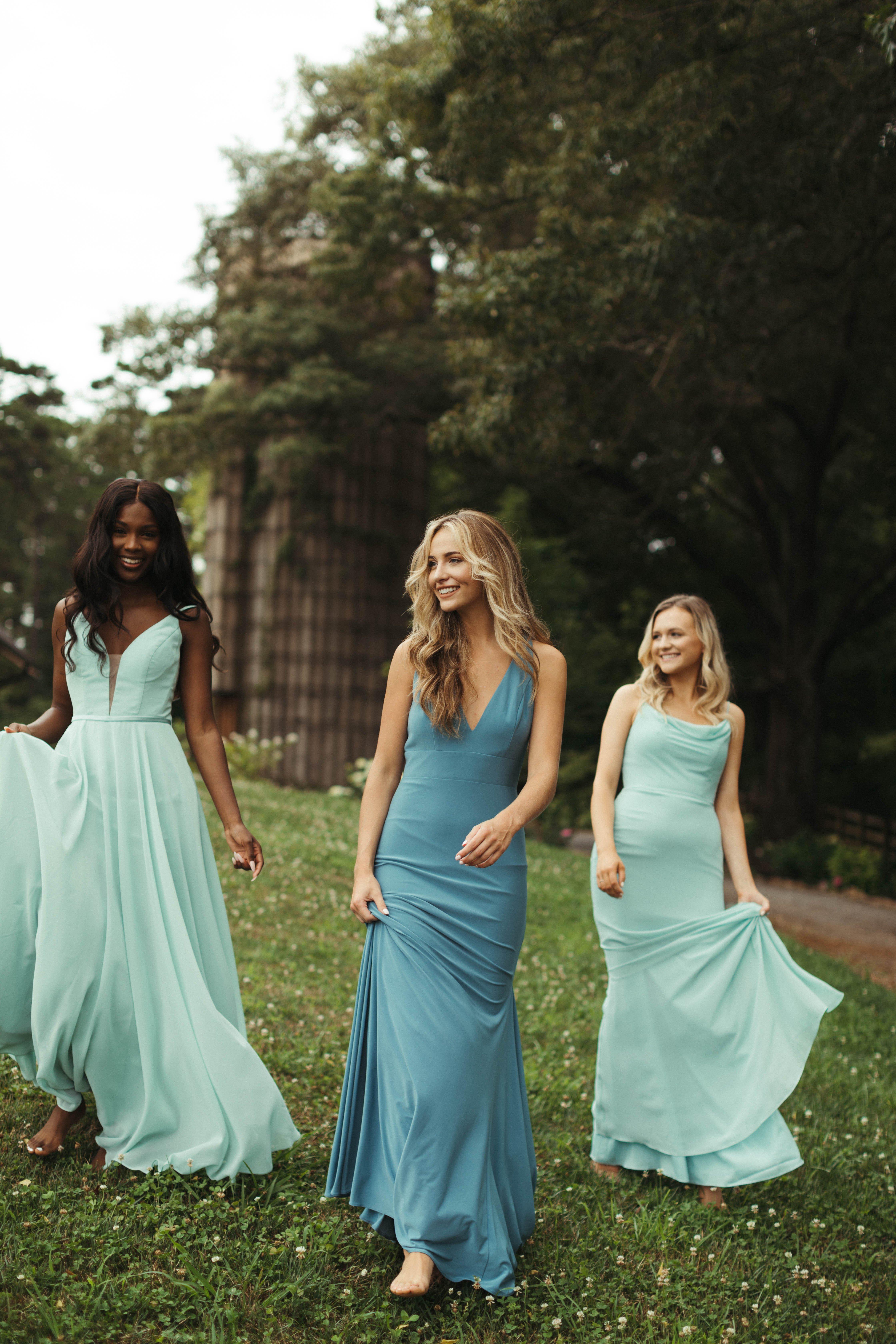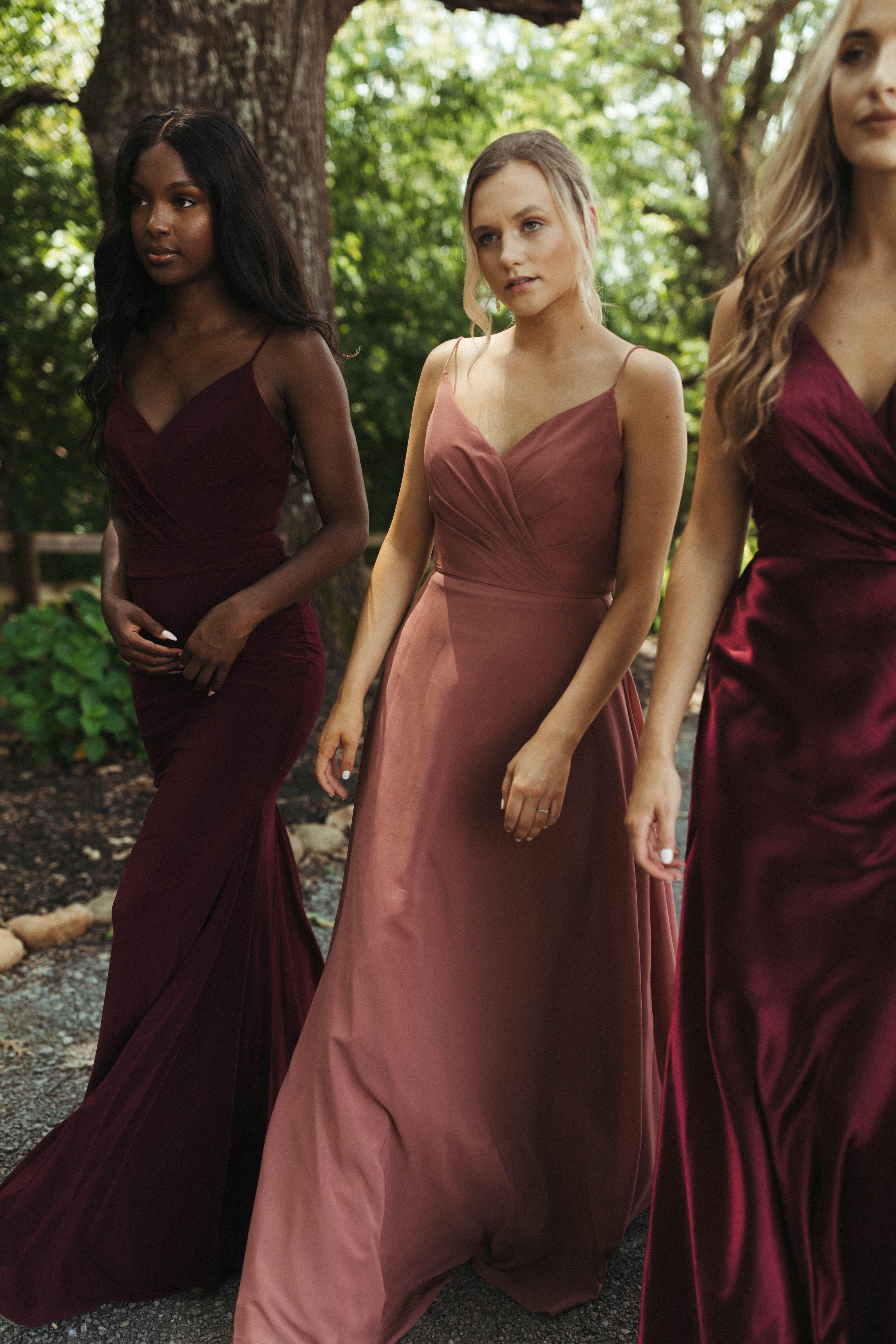 Look 4: Duo-toned
Have your cake and eat it, too. Why not? Choosing two colors in the same family is a great way to introduce a broader palette without risk of stepping too far away from a central theme. Just ask your maids to promise not to make your wedding day a Hatfield vs. McCoy situation!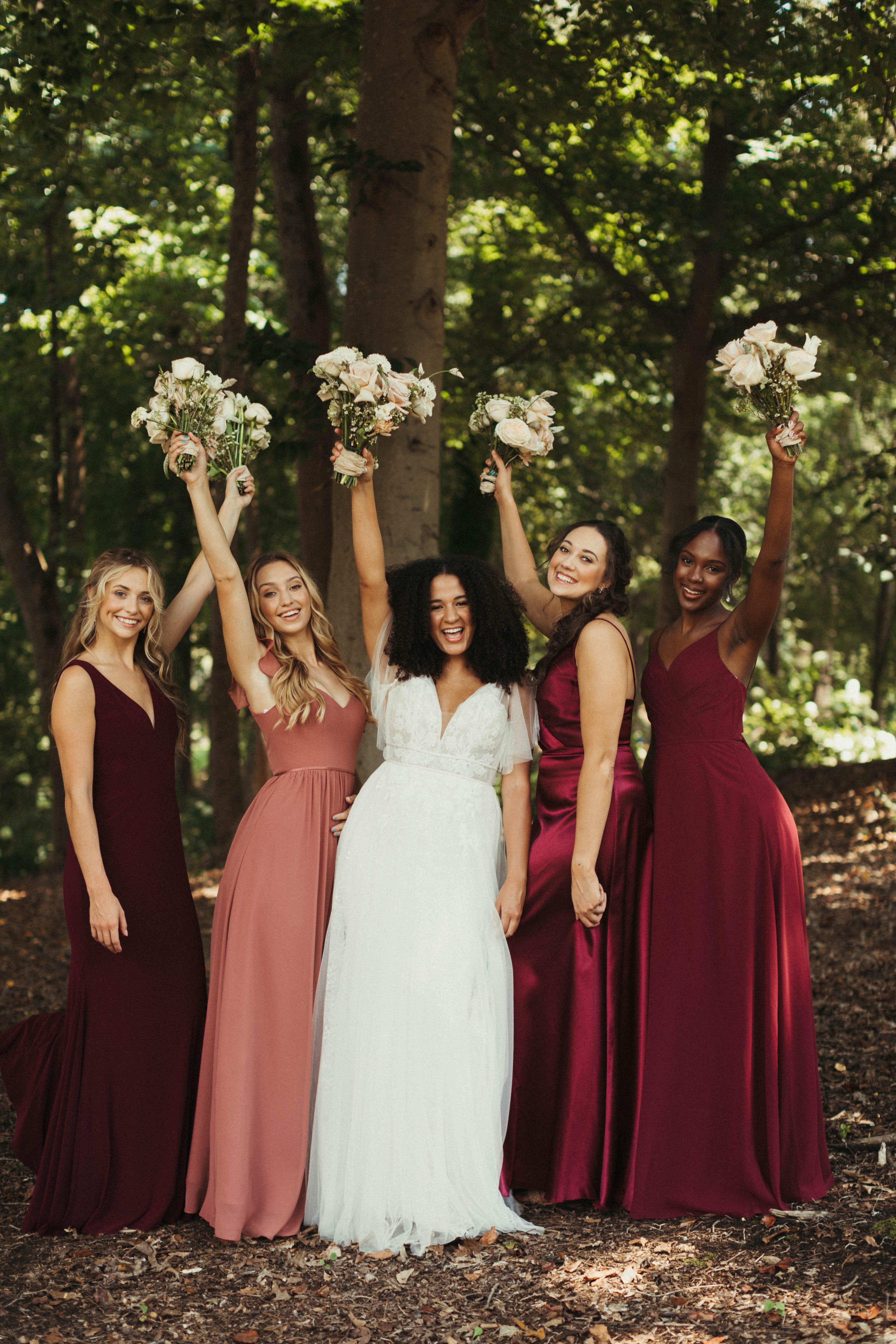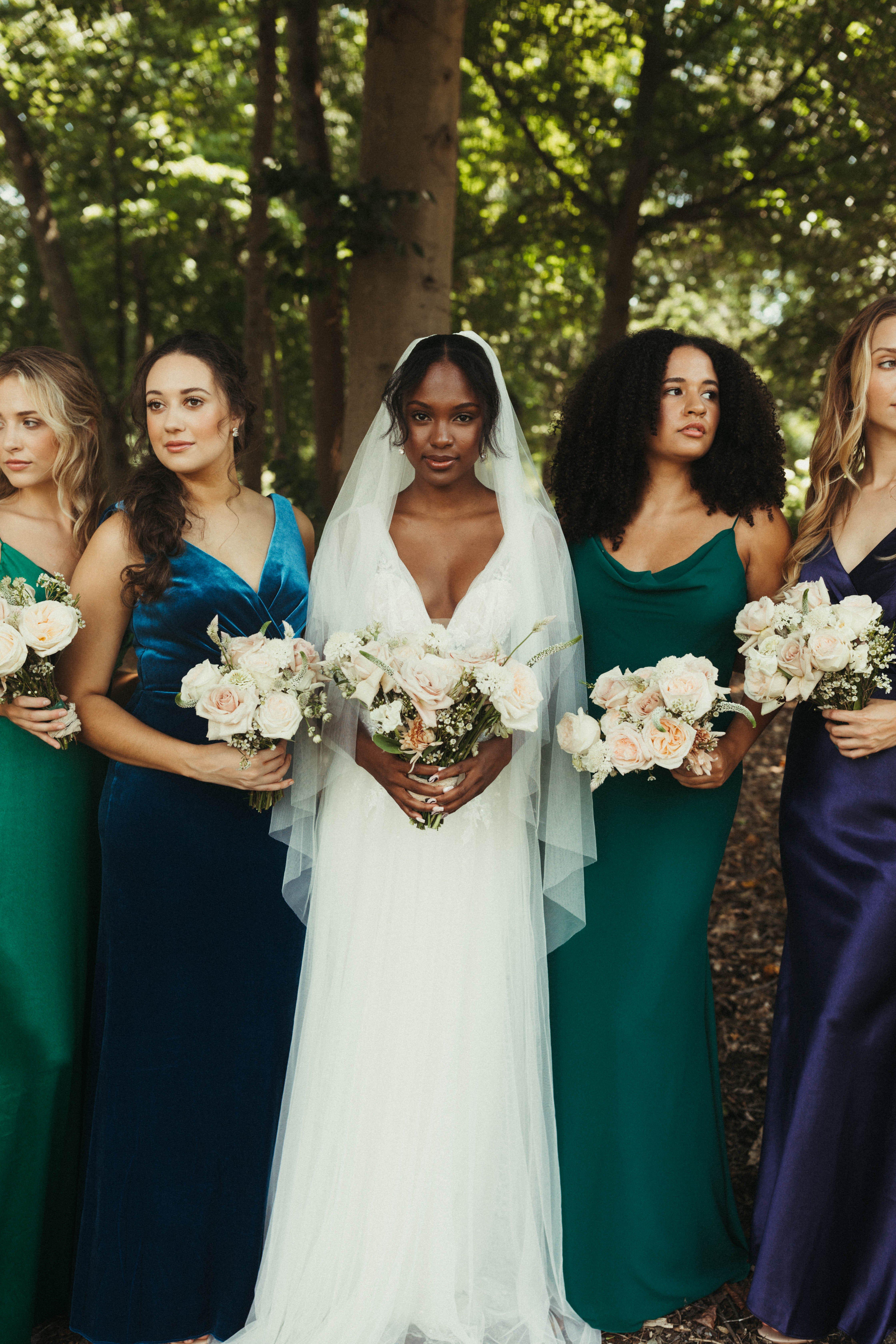 The good news about your bridesmaid color palette is that there really is no wrong way to build it. The most important part is, as always, to have fun. Besides, everyone knows the bride is the real star of the show! If you need a little more reassurance, book a virtual styling appointment with our expert team, or visit us in store.