ZOE & NATHAN
A meet cute between friends of friends leads to everlasting love.
A meet-cute between friends of friends leads to everlasting love… we like the sound of that. However, Zoe and Nathan's relationship is built on more than just mutual connection. They share a passion for life, respect one another, and work together toward shared goals. We see only good things in the future for this duo.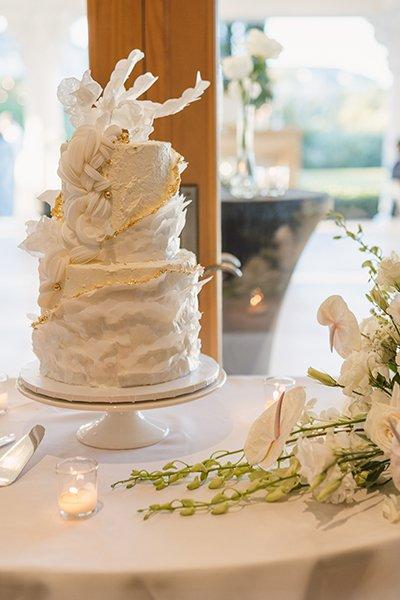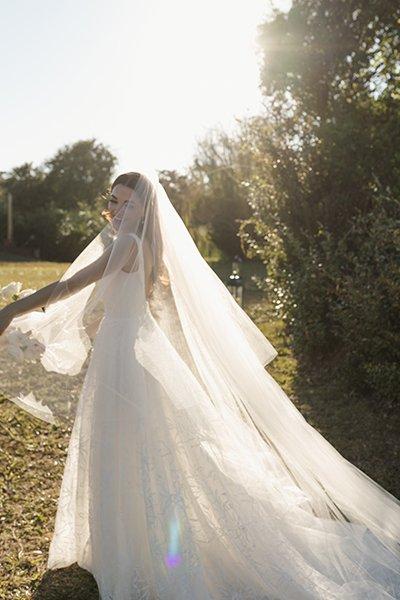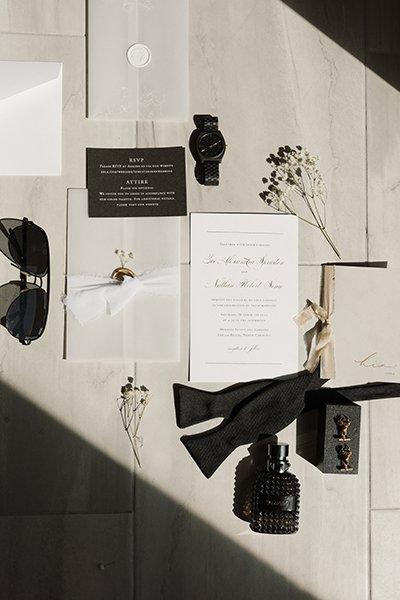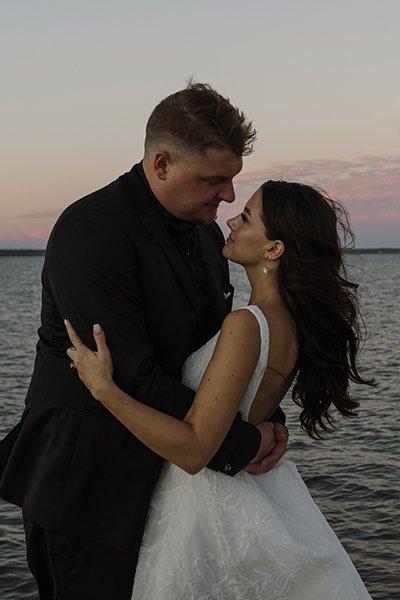 Learn a little more about this power couple from their own words -
Vow'd: How did you meet?
Zoe: We met through mutual friends. He worked with my friend's husband and we ended up going to a baseball game as a group. Apparently, he noticed me because he asked me on a date a couple weeks later and the rest is history!
Vow'd: What 3 words best describe your relationship
Zoe: Safe, fun, and genuine
Vow'd: When did you know this was "the one?"
Zoe: Almost right away. Before we decided to commit to a relationship we talked about our expectations and future goals and realized just how compatible we were beyond how much fun we had together. I realized this was someone I could not only imagine having fun with forever, but really build a future with.
Nathan: I knew she was the one when I realized how much I missed her while I was gone for work. She makes me laugh (she's goofy and sometimes strange), and she's my best friend!
Vow'd: How did you propose?
Nathan: Every year for our anniversary we take a trip to the mountains, so last year we stayed in a cozy cabin in Bakersville, NC. I surprised her with a picnic on top of Roan mountain. The view is amazing and that's where I asked her to marry me!
Vow'd: Did you do a first look (or touch)?
Zoe: Nathan was adamant that he did not want to do a first look. He wanted to see me for the first time when I walked down the aisle. I thought I would be an emotional crying mess, but was just so happy and excited to finally see him that I could not wipe the giant grin off my face. I'm so glad we did it that way. I did do a first look with my dad and my brother which was really special.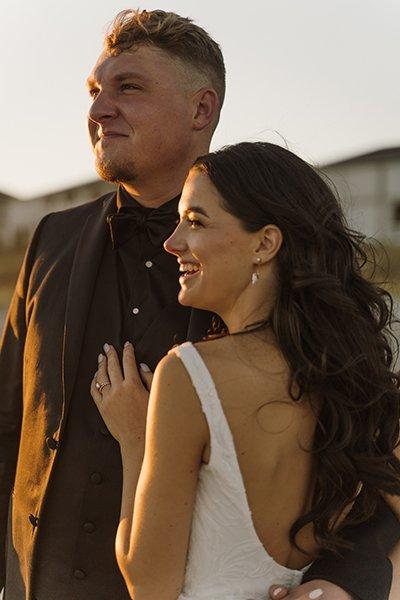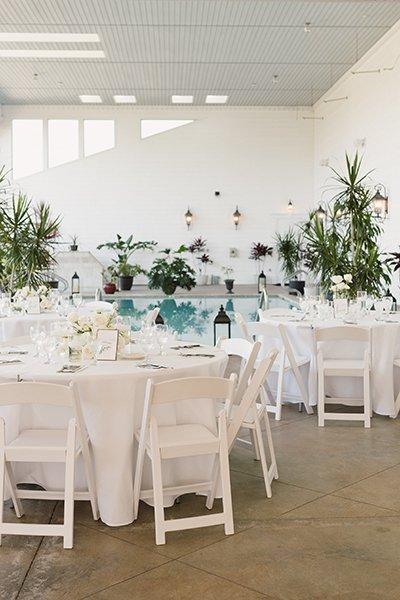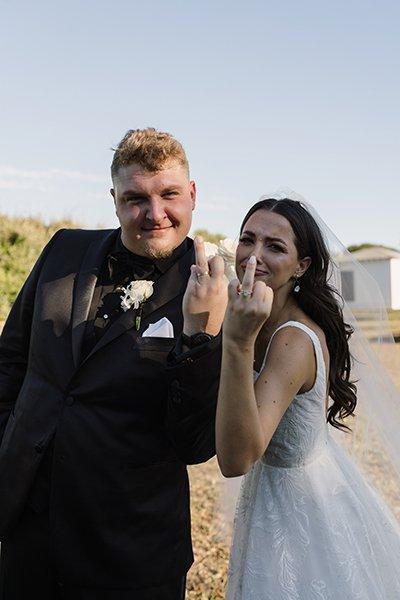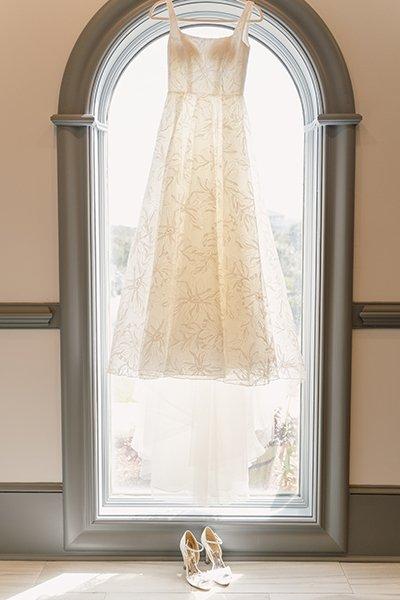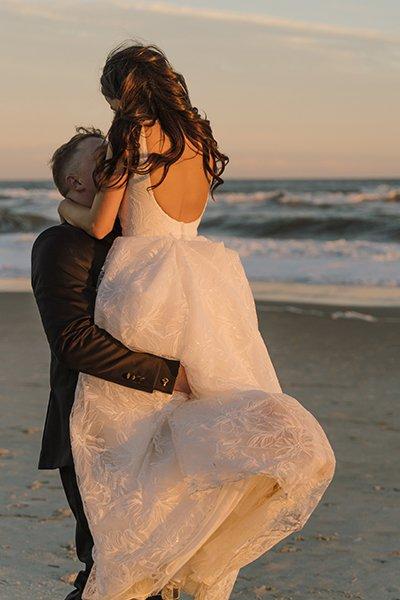 Vow'd: What was your favorite part of the big day?
Zoe: My favorite part of the wedding day was our private last dance. It was during this time that he unexpectedly poured his heart out to me in the sweetest way, and reaffirmed all of his vows, and made sure I knew how serious his commitment was to me. What I thought was just going to be a fun last dance, turned out to be one of the most sentimental and special moments of the day.
Vow'd: How did you choose your wedding dress – what made it perfect for you?
Zoe: I knew I wanted a very white A-line with big floral lace and a square neckline, but I was really worried that I wouldn't be able to find one within my budget. I tried on so many dresses I really liked but none of them were exactly the vision that I had in my head. Vow'd was my last appointment of the day and I walked in hopeful but also worried that I might not find my perfect dress. Hopeful because I knew every single dress in the store was within my budget. When I walked in, I locked eyes on a dress with big floral lace just like I had imagined, and and went up to it immediately. When I pulled it off the rack and saw the square neckline, I immediately knew it was my dress. It had every single element that I was looking for. When I finally put it on I was overwhelmed with joy.
Congratulations, Zoe! We are so honored you chose to include us in your big day.
Zoe & Nathan's Vendors: Photos - @vanessavisual Venue - @merrellestateandgardens Florals - @merrellestateandgardens