LaKinzie & Cagen
A true bohemian delight
We love a tale of young love that blossoms into a mature, beautiful connection. LaKinzie and Cagen were married this year in the gorgeous Kentucky hills, and we have been swooning over her bohemian vibes ever since.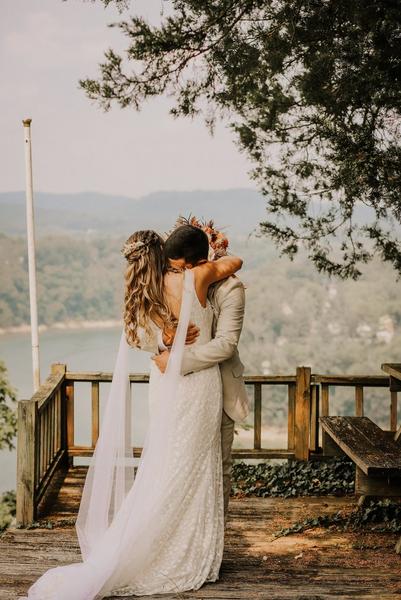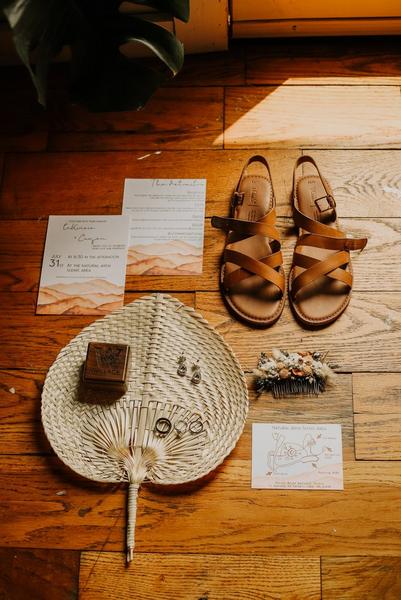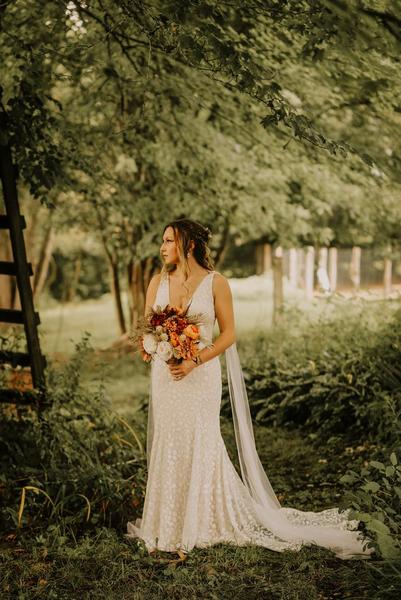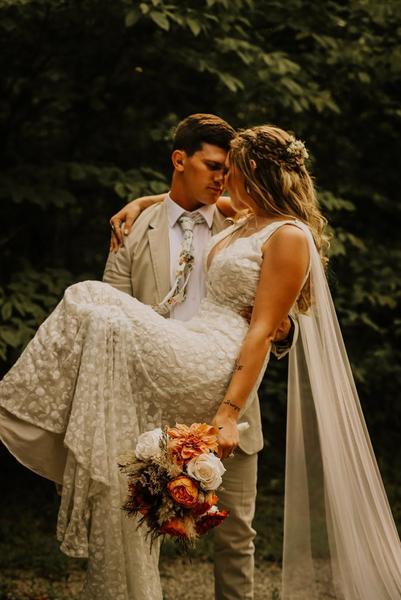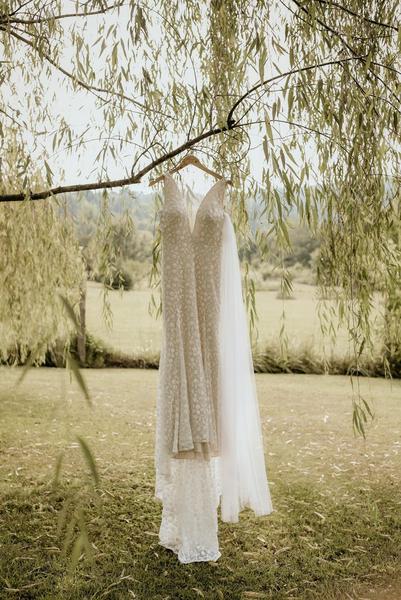 How did your love story begin?
We were both going through high school break-ups and one of my friends was dating one of his. I'd heard of him because he was a state champion wrestler, which is a pretty big deal in our small town. My friend gave him my number, and we went on our first date that day. It took me about a month to say yes to being his girlfriend, though. Then he got smart and bought me a telescope to ask me out with! I gave in then!
Okay, we're intrigued. Tell us more about the telescope!
It was May 2017 and we had been going on dates and talking every day for a few weeks. Cagen kept asking me to be his girlfriend and I kept saying "not yet." I'm not sure if I was scared of heartbreak or what, but I just would not give in! One date he liked to take me on was going to the lake to stargaze, because he knew I loved the moon & stars.
One day, he told me he was coming over to my house, and he walked in with a telescope. I was absolutely ecstatic! We set it up and waited around for the sun to go down. Neither of us had ever used one, so we had to fumble around with it a little while, but once we figured it out, it was amazing. As I was looking at the moon, he said, "Will you be my girlfriend, now?" And that was the moment I gave in!
Okay, that is the BEST telescope story we've ever heard. Granted, we haven't heard too many, but we definitely like this one. A lot.
Tell us about the exact moment you knew he was "the one." How did you know?
Honestly, I can't think of one certain moment. There were many romantic moments, of course. But I feel like I sort of always knew I couldn't live without him. We were very young and fell in love extremely fast! (Once I finally said yes!)
If you could choose three words to describe your relationship, what would they be?
Resilient, fulfilling, supportive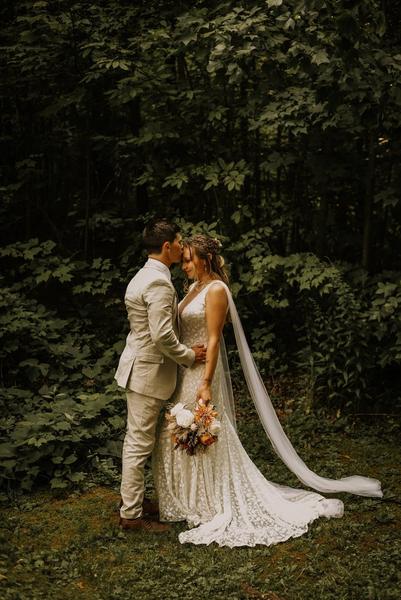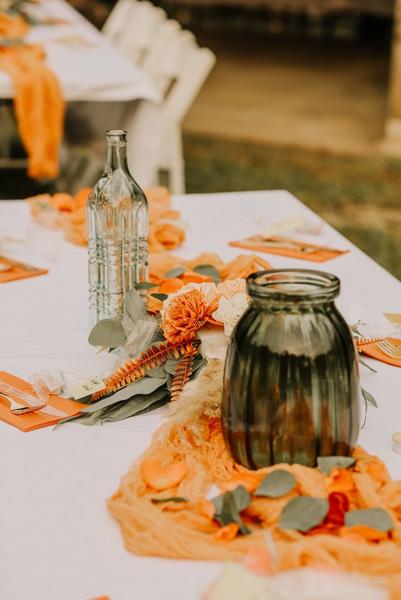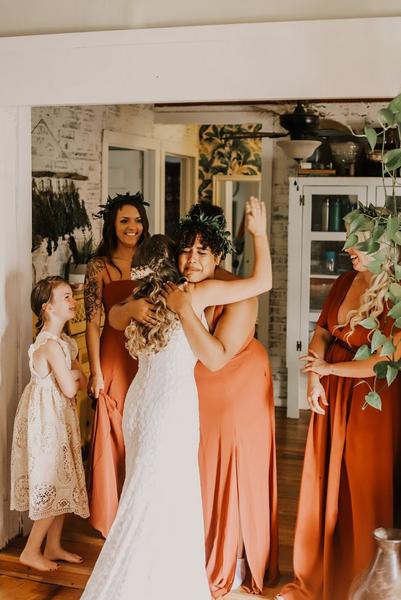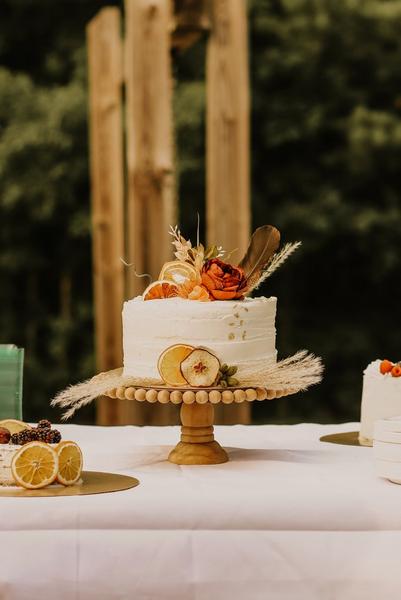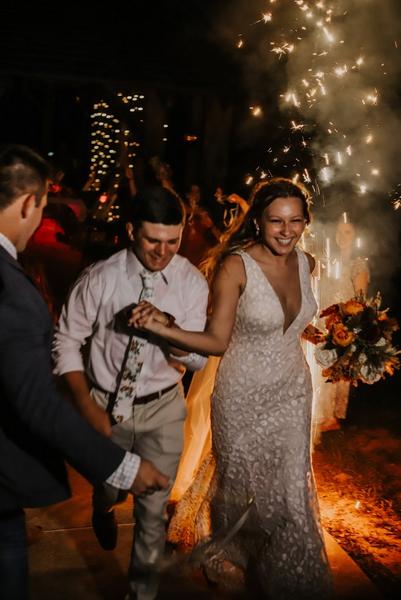 Your wedding gave us all the soft, boho vibes. What is your best advice for achieving this aesthetic?
Be unique. Follow Pinterest trends, but add your own twist to them. DIY as much as you can!
You looked so beautiful in Darling on the big day. What was your favorite thing about your dress shopping experience?
I just loved trying on all of dresses! It was like playing dress up. It fulfilled all of the expectations that I've had since I was a little girl. Everyone at Vow'd made me feel so special as well!
What's the best advice you received when shopping for your wedding dress? What advice would you give to future brides-to-be who are also searching for ~the one~ ?
I have heard it so many times but— try on the dress even if you don't think it's your style. Let the people around you pick some for you. I loved trying on everything, so my mom and MOH were just picking dresses out for me! Darling was one that my mom picked out! With that being said, get the one you feel beautiful & comfortable in. Don't let other people sway your decision.
We think this one was written in the stars. Congratulations, LaKinzie and Cagen, may your love take you to the moon and back!