Julianna & Luke
Modern meets classic
Julianna and Luke have one of those love stories that you read about in a book or see in a movie. A classic friends-to-lovers tale, these two seem to be a match made in heaven (or on the ski slopes out west). The pair were married earlier this year, and we are completely enamored with Julianna's timeless, elegant look and Luke's mohawk (yes, you read that right)!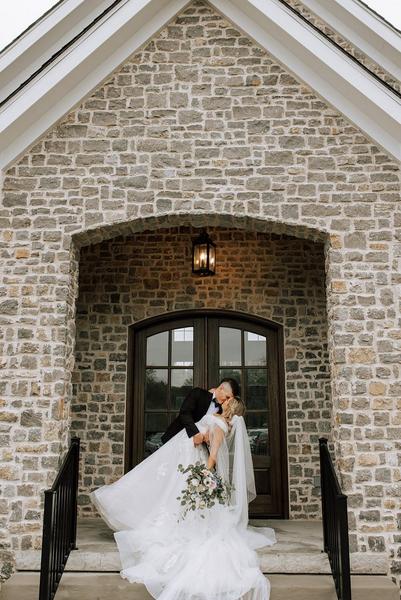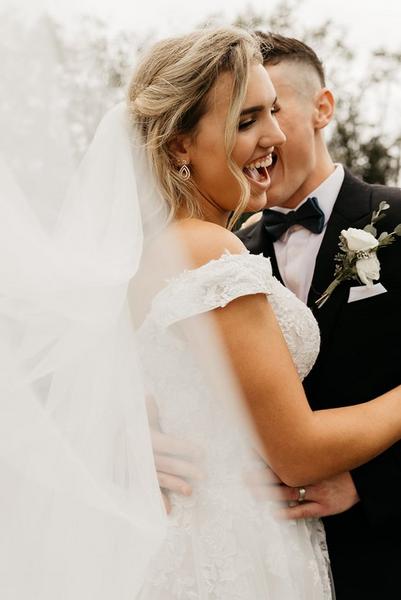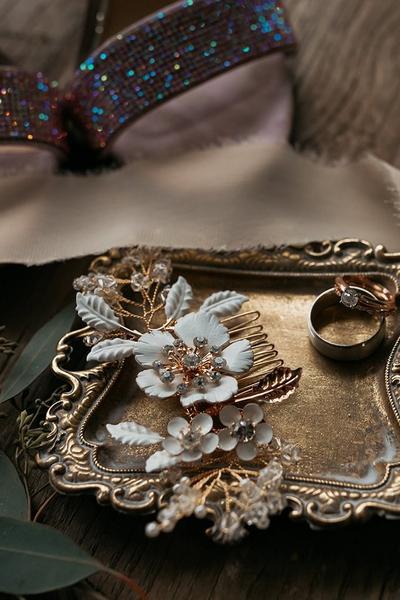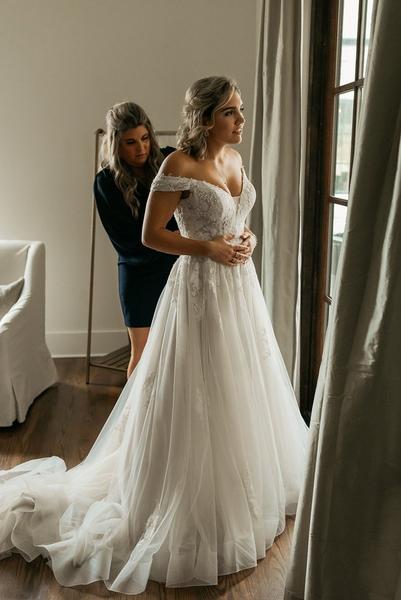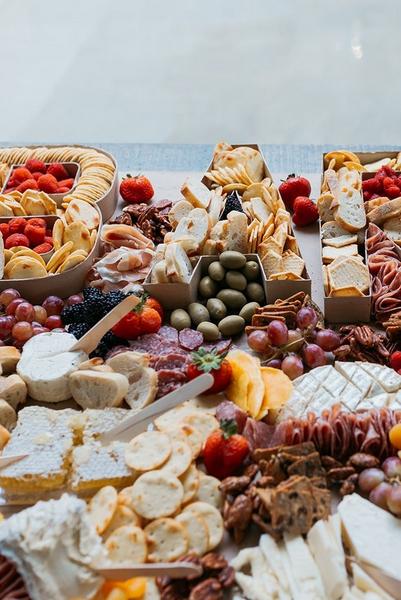 Where and when did your love story begin? Details, please!
On September 1, 2018, Luke & I met through a friend at a Southern Utah University Football game. We started out just as friends, having the best times together just the two of us going on adventures and getting to know each other.
November 29, 2018 was the day Luke taught me how to snowboard for the first time at Brianhead Ski Resort. At the end of our day shredding the mountain, Luke asked me if I would be his girlfriend and of course, I said I would love to! We celebrated with pizza and wings ;)
Our adventures took a turn from late night walks to the park, weekly bowling sessions, and movie dates into snowboarding every weekend, hiking at Zion National Park, and even road tripping across the country from Tennessee to Nevada in a little red Camaro.
Luke requested that we go snowboarding for his 21st birthday. We boarded down a few fun runs, but with slushy snow, there was only so much we could do. Luke mentioned taking pictures together, he picked a spot, and out we walked in our wool socks and slides into the snowy field.
"Turn around, I want to get this angle." When I turned back around, there was Luke down on his knee, proposing that we get married!! "YES!" I was so excited that I didn't even let Luke put the ring on my finger, instead I grabbed it out of the box and put it on myself.
We are so excited to be married & together for the rest of our lives.
When did you know you wanted to spend the rest of your life with Luke? Were there any special moments that stuck out to you throughout your journey together?
I don't know if there was ever an EXACT moment when I knew Luke was going to be my husband. We became best friends and did everything together. I couldn't ever picture my life without him anymore. It was a building of many moments in our story that led us to our forever. You just sort of know. 😉
If you could choose three words to describe your relationship, what would they be?
Adventurous, Intimate, Bold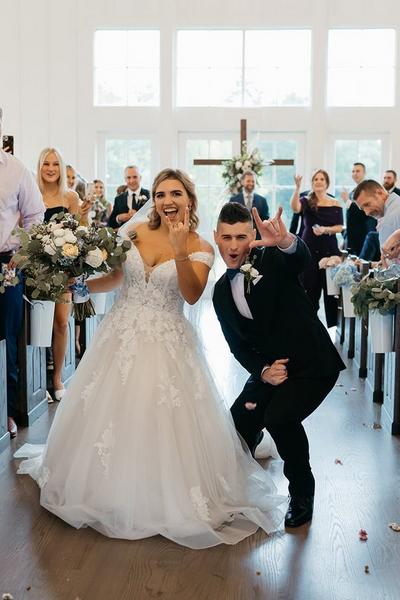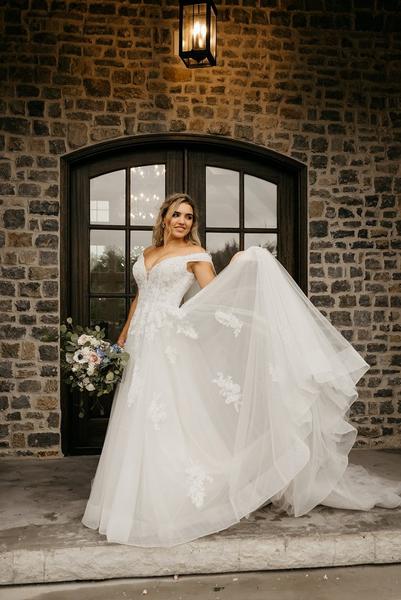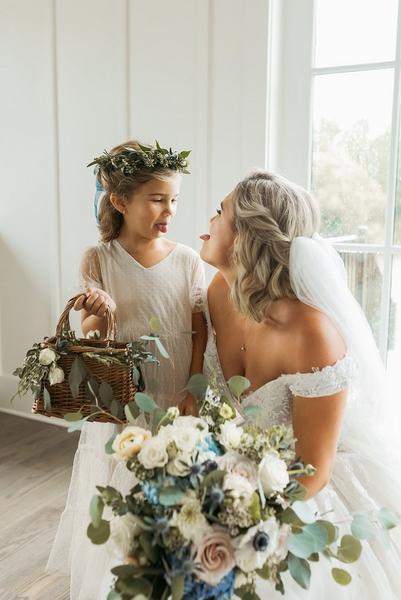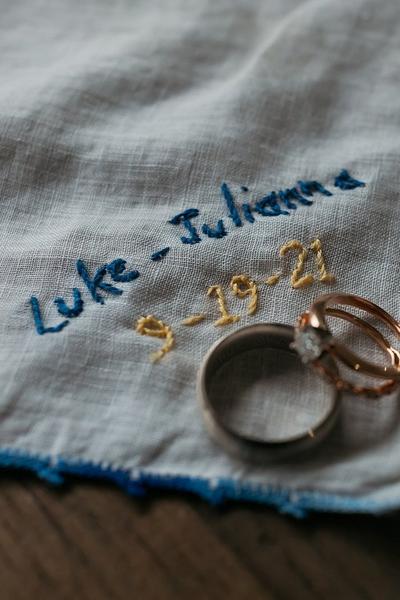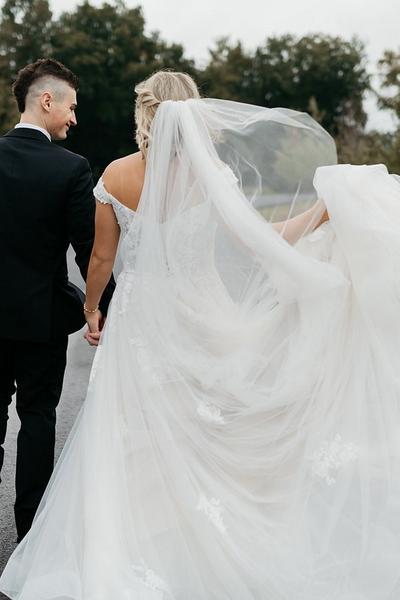 Your wedding was simultaneously so timeless and elegant, yet still fun and whimsical. What is your best advice for achieving this aesthetic? How did you go about planning to capture your vision?
Make sure you have FUN planning your wedding and make it YOU. It is going to be the best day of your entire life no matter what happens. Remember that at the end of the day, you and your husband will be married; everything else is bonus. Not everything will go exactly right, but nothing will go wrong. Marriage is a celebration of two people coming together in Christ, so make your ceremony special and respect the incredible event that it is. And then, celebrate!!! Eat bomb food, dance with your friends and family, let your husband lick DELICIOUS cake off your face. Take in every moment as it comes, don't worry about the details; the crazy moments are what make memories.
You looked so beautiful in Idyllic on the big day. What was your favorite thing about your dress shopping experience? How did you know it was the one?
It was my first time trying on dresses when I came into Vow'd for my appointment. It was just me and my mom, and we just expected to see what kind of styles looked nice and get an idea of what I liked. It was totally relaxed, and I had tons of fun trying on different dresses. I had picked the Idyllic dress off the rack as the first one I liked, and knew that one was going to be my favorite. The moment I tried it on, I never wanted to take it off. I walked outside in my dress and felt like an absolute princess; there was no way I was leaving without my gown.
What's the best advice you received when shopping for your wedding dress? What advice would you give to brides-to-be who are seeking ~the one~ ?
The best advice for your wedding dress shopping and overall wedding planning is go in with an open mind. To be honest, I was not the girl that had my entire wedding planned out when I was 10 years old. It is too big of an event to do everything at once, so be open to different ideas and options because there may be something better that you wouldn't have thought of! From there, pick what brings you the most joy and excitement. How do you want to feel on your day? I wanted to feel beautiful but be able to still be ME and indulge in the celebration of the beginning of forever!