Holly & Chip
A Story to Tell the Grandkids
Vow'd brides are everywhere! We knew when we launched that we wanted to meet the ever-changing demands of the modern bride and that meant coming to you (wherever you are). Enter Virtual Appointments, the digital one-on-one bridal experience you never knew you needed.
Our first ever virtual appointment (!!) was with the lovely Holly. She fell head-over-heels for the Blithe Dress and we couldn't resist learning a bit more.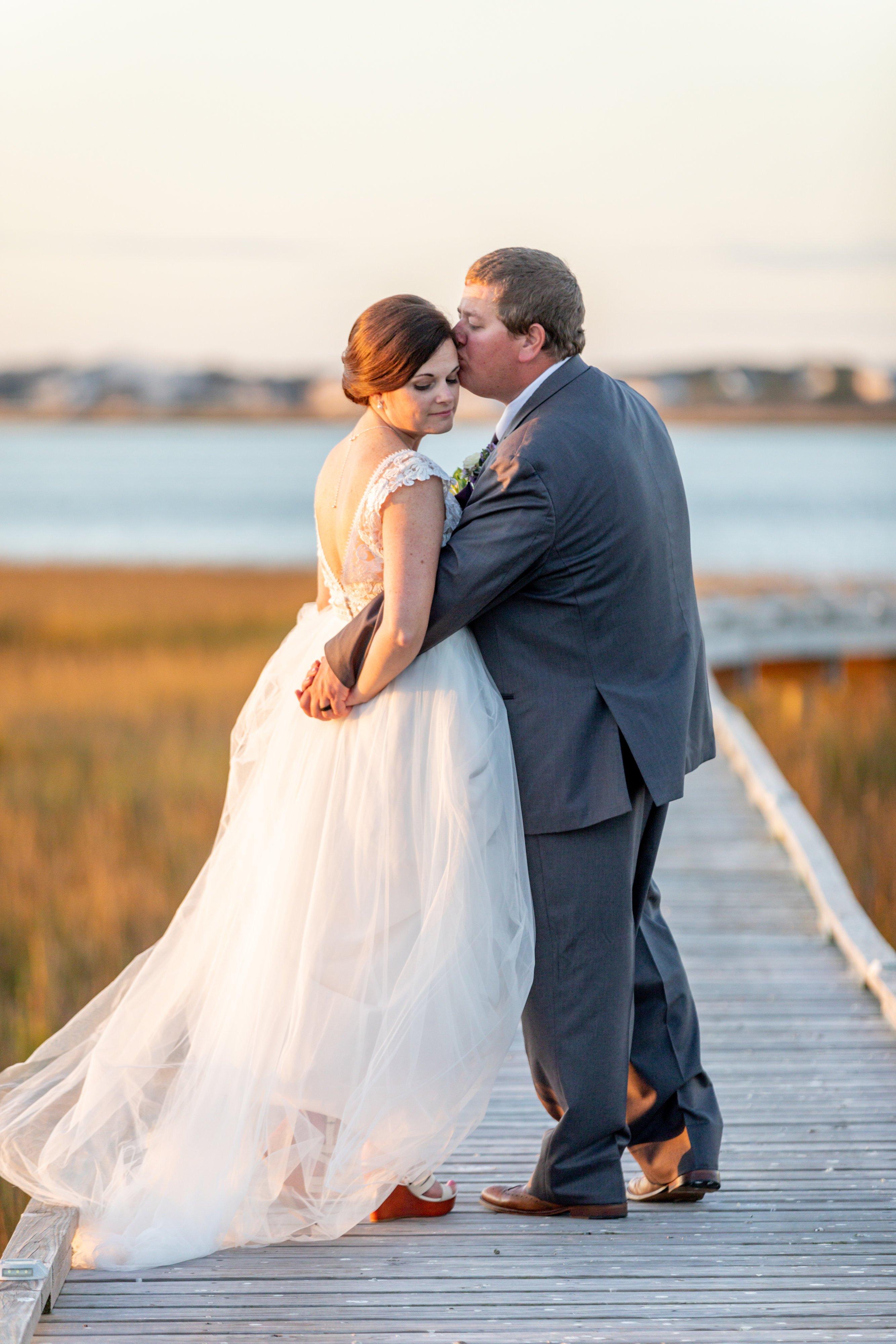 V: How did you and Chip meet? 
H: After college, I moved from North Carolina to Michigan for a wonderful job opportunity. But after three years of cold weather, I knew it was time to move back home. On my very first day back, a mutual friend asked me to join him and a few other friends for lunch and a boat ride. That's when I met Chip.
I didn't think I'd see him again, because I thought I had landed my dream job in another NC city. Fate had other plans.
After a few more casual meetings, and a social media connection, Chip asked me to go out on the boat again and I said 'sure!' I thought this was just another group get together, but a friend convinced me it might be a date. Just in case…I made sure to shower before meeting up with him on the boat. We've been together ever since.
V: When did you know he was the one? 
H: I do not think there was an exact moment for me. It was small things that accumulated throughout our relationship that showed me he was made for me. Chip says that on the first day we met, he said to his friends 'that's a girl you marry.' Little did he know he was talking about himself!
V: If you could choose three words to describe your relationship, what would they be?
H: Supportive, encouraging & authentic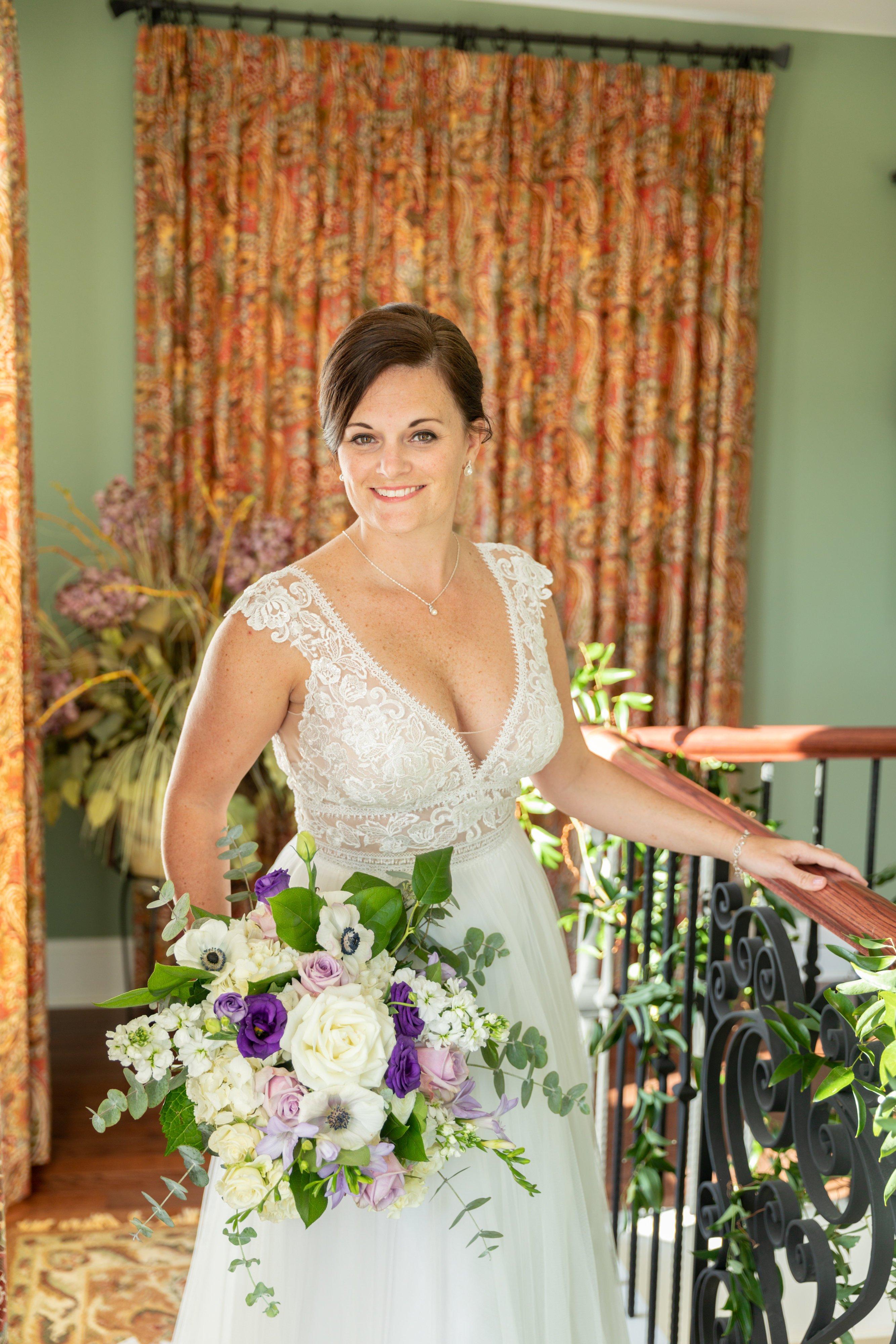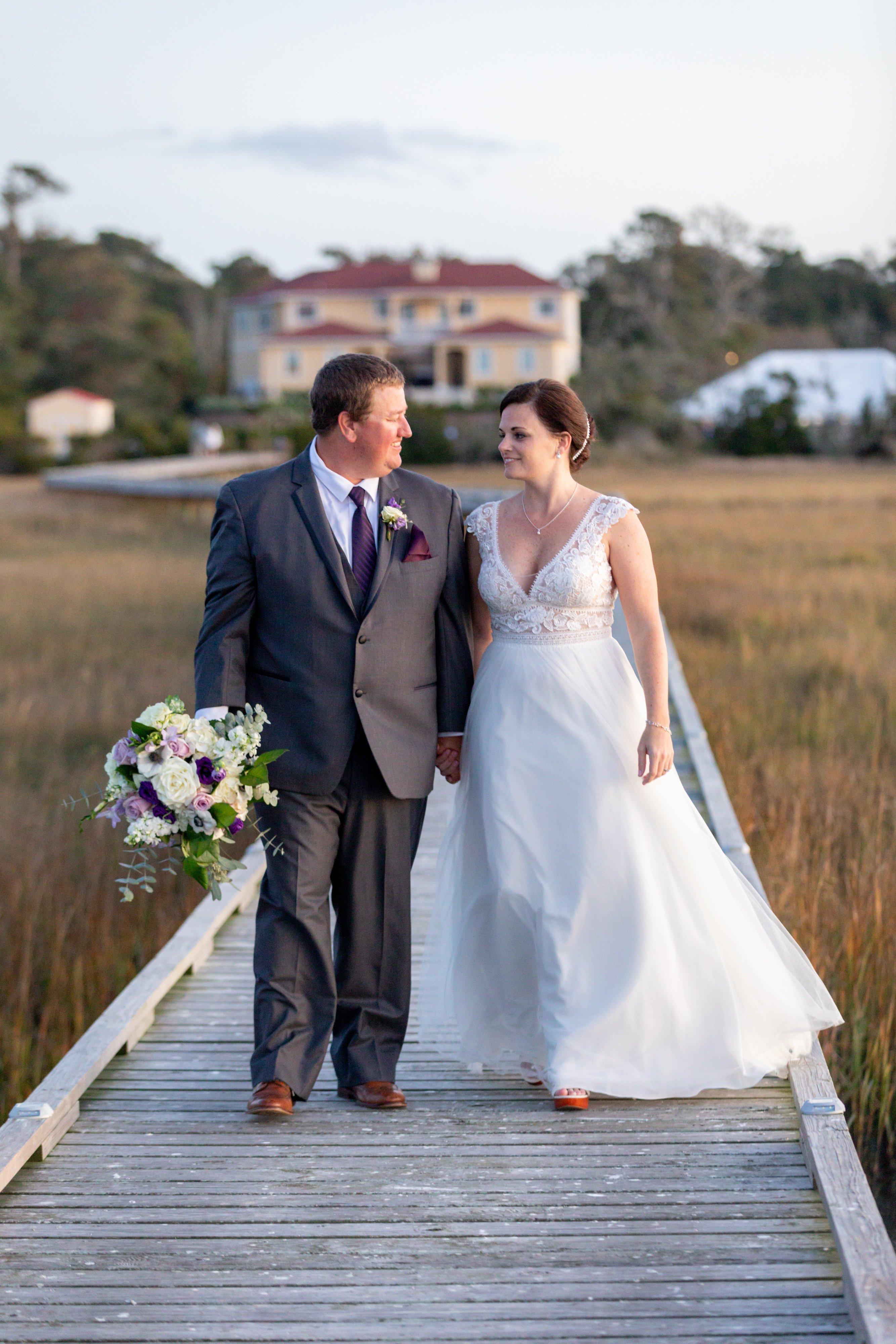 V: What are you most looking forward to as a newly married couple?
H: Getting back to normal life post-wedding planning and taking a honeymoon in the near future.
V: You looked so beautiful in Blithe on the big day. How did it make you feel when you first tried on the dress?
H: In spring of 2020 when Vow'd announced their opening, I saw Blithe and knew it was the dress I had been searching for. When it came in the mail, I quickly called one of my close friends and asked her to come to Chip's office (where it had been delivered) so I could have her with me when I tried it on. There I stood in the bathroom/kitchen area of Chip's office, modeling my dress while other employees took turns coming in to see! Possibly the most unconventional try-on to date, however, it was perfect.
V: What advice do you have for brides finding the perfect dress? 
H: Be stubborn about your goals on a dress, but be flexible about the journey of finding it. COVID-19 made things quite challenging and delayed for most of our planning. But, I kept coming back to Blithe. I just knew it was the one.
Speaking of journeys, we can't wait to see where this one takes you, Holly. Thanks for letting us be a part of your special day. Cheers to you and Chip—may this one last forever! Xo, Vow'd.
Book Holly's Vendors:
Flowers: Stephanie Watson
Photographer: Ellen LeRoy