GRACE & CURTIS
A day showered with all the good luck
As their photographer Chelsea Renay said - When it rains the entirety your wedding day you can choose to be bummed or you can make your own sunshine... Grace and Curtis share a long-lasting, trusting love, and their big day certainly reflected that. Grace looks absolutely stunning as our first bride in the Foxglove dress. We had to know more about their big day, and (based on all the smiles) we were surprised to find that it rained nonstop. We truly believe that rain on your wedding day is basically the universe showering you with an abundance of good luck!! <3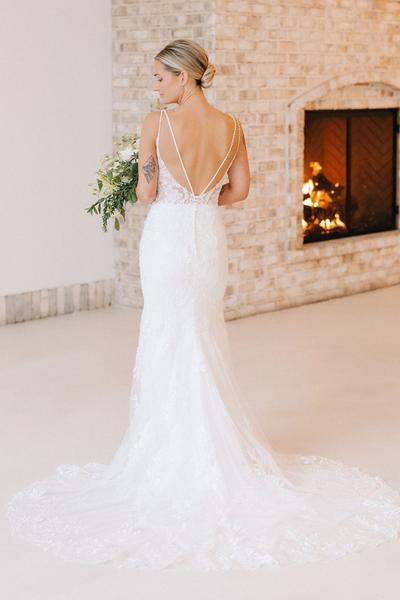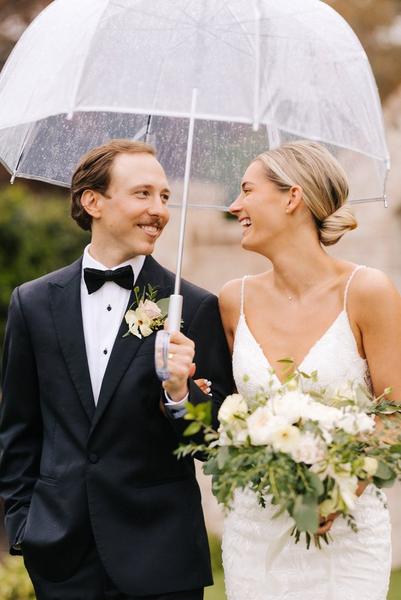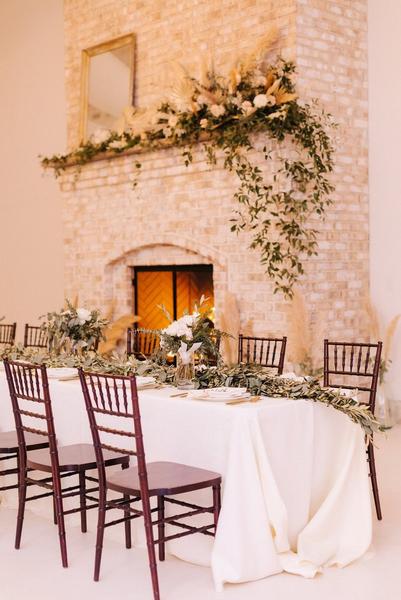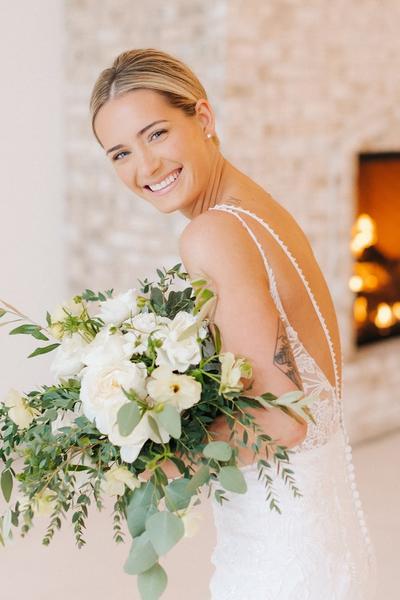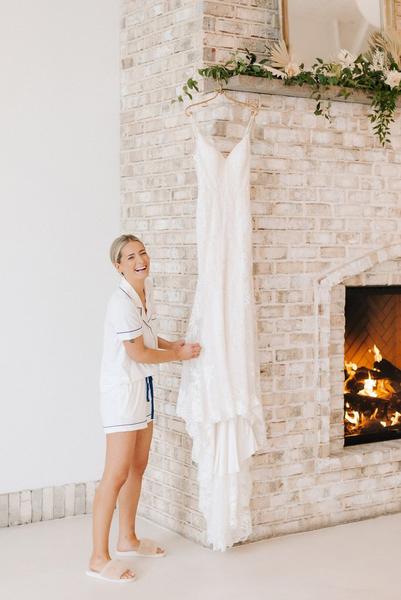 Vow'd: Where and when did your love story begin? Details please!
Grace: Curtis and I first met on the school bus in elementary school in Lancaster, PA. We ended up becoming close friends and stayed that way all through high school and college. We lost touch briefly after that but reconnected a few years later in Miami, Florida. That's where we fell in love!
Vow'd: When did you know you wanted to spend the rest of your life with Curtis? Were there any special moments that stuck out to you throughout your journey together?
Grace: Curtis had relocated to South Florida and I was there on a vacation with my mom. He sent me an Instagram DM letting me know he was nearby and we decided to meet up. By the time the trip was over he had convinced me to pick up and move from Pennsylvania to West Palm Beach, Florida. A week later I had a one way flight back to Florida to move in with Curtis. That's when I knew he was the one :)
Vow'd: If you could choose three words to describe your relationship, what would they be?
Grace: Loving, spontaneous, and thoughtful. We love adventures and living life to the fullest.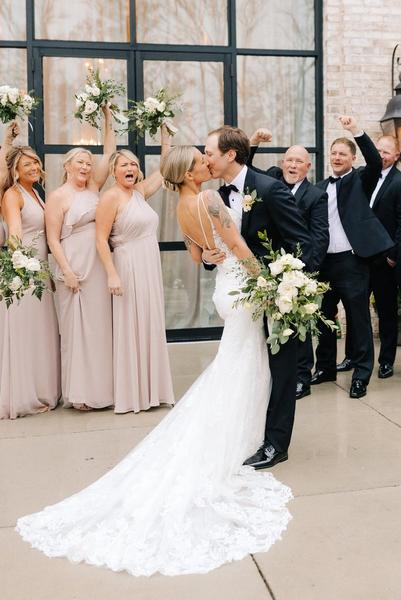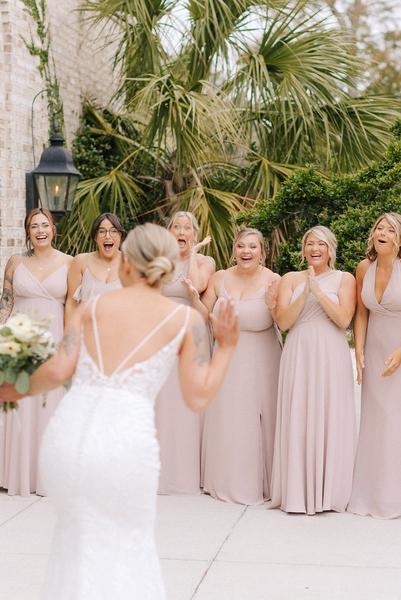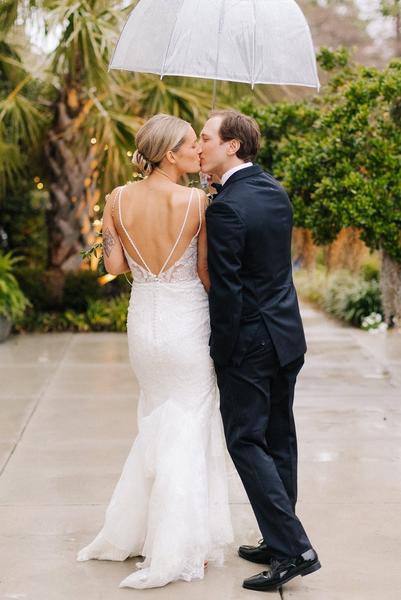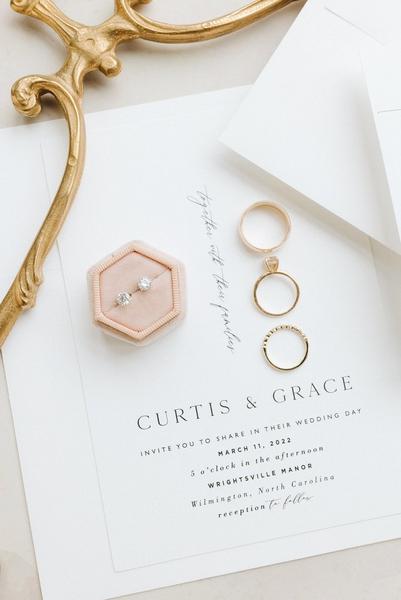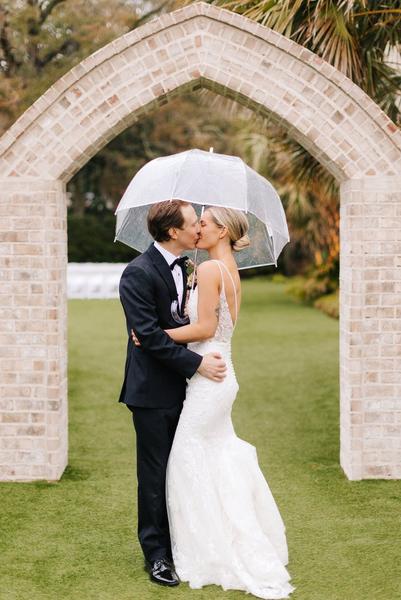 Vow'd: Your wedding was simultaneously so timeless and elegant, yet still fun and whimsical. What is your best advice for achieving this aesthetic? How did you go about planning to capture your vision?
Grace: I had so much fun designing and picking out all of the details for the wedding. Pinterest is an awesome way to start. It gave me an idea of the styles and designs that I liked, and some that weren't for me. I chose my venue based off of a combination of my favorite inspo pics and the designing took off from there! I also had a planner that helped me make my wedding dreams come to life!
Vow'd: You looked so beautiful in Foxglove on the big day. What was your favorite thing about your dress shopping experience? How did you know it was the one?
Grace: Vow'd in Raleigh was so amazing! Long story short, this wasn't my first dress. Two weeks before the wedding there was an issue with alterations on my original dress and I was left without a dress! I called vow'd in Raleigh and explained the situation. Not only did they open the store early for me to come in and try on more dresses but within 24 hours I had a brand new dress delivered to my home. What could have been a very stressful day actually turned out to be a great experience. I love foxglove, it's a gorgeous dress and I felt like a bride the second I put it on.
Vow'd: What's the best advice you received when shopping for your wedding dress? What advice would you give to brides-to-be who are seeking ~the one~?
Grace: Some advice for future brides looking for the perfect dress —enjoy it! Trying on a wedding dress is something many of us grow up dreaming about. Go in with an open mind! Try on the dresses you didn't necessarily have in mind, you might be surprised 😉 bring friends or family with you that cheer you on and support you in choosing the dress YOU feel most beautiful in ❤️
Congratulations, Grace! We are so ecstatic to have been a small part of your big day.
Photos by- Chelsea Renay