Danielle & Bradley
The DC Micro-Wedding of Our Dreams
2020 was the year of the micro-wedding (for obvious reasons), yet each and every one of these celebrations feel special and unique. The smaller the wedding, the more amplified the love and intimacy becomes. When we first spotted Danielle and Bradley's New Year's Eve elopement in Washington DC, we knew we had to reach out.
Danielle looked so beautiful in the Bright dress we bet they're thinking about naming a monument after her.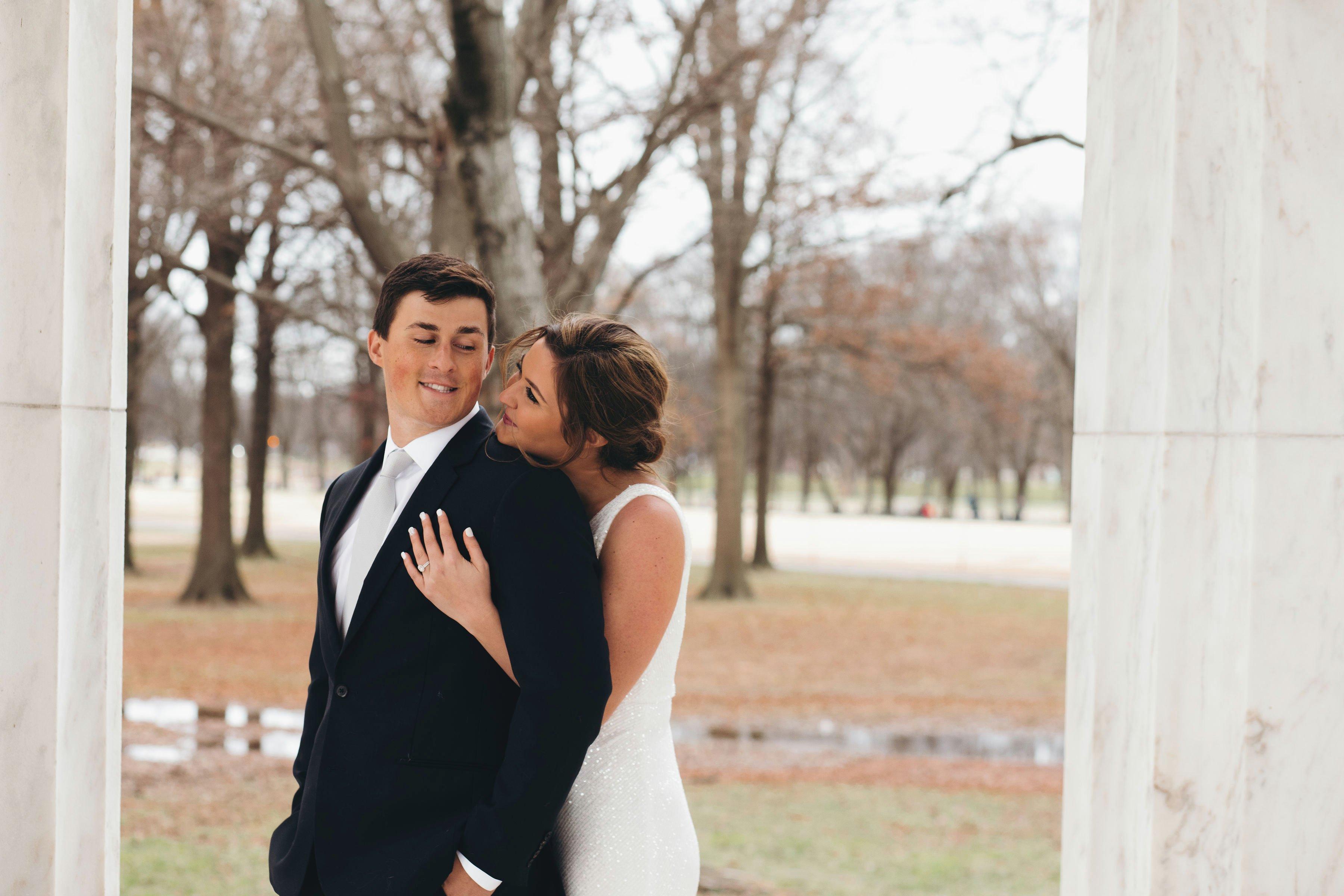 V: How did you and your husband meet?
D: Bradley and I actually met as sophomores in high school. It's crazy now to think that we've known each other over a decade, but we became friends by arguing about our favorites to win March Madness. We even went to prom together!
After high school graduation, we both began our studies at different colleges. We didn't meet again for another four years, at a mutual friend's graduation. We struck up another easy friendship filled with laughter and eventually began dating that fall. Two years later, Bradley decided that his own graduation weekend wasn't simply a celebration of his accomplishments, but of ours as a team. Leading me to a beautiful spot overlooking the Hudson Valley, he caught me entirely off guard by asking to spend the rest of our lives together in the same spot we had reconnected years before.
Is it just us, or does this kind of sound like a Taylor Swift song in the making?
V: Tell us about the exact moment you knew he was the one.
D: This one is tough because even as seniors in high school, Bradley and I had the fun, sarcastic, and just enjoyable friendship that's still the bedrock of our relationship (and now marriage!). The moment that I will probably always think back to instead is the first time he called me the love of his life. We had been goofing off and were out of breath from laughing so hard when he wrapped me in a hug. The way he said it was easy, steady and just a fact. There are few moments in your life that can rival your proposal, but that one will always be something special.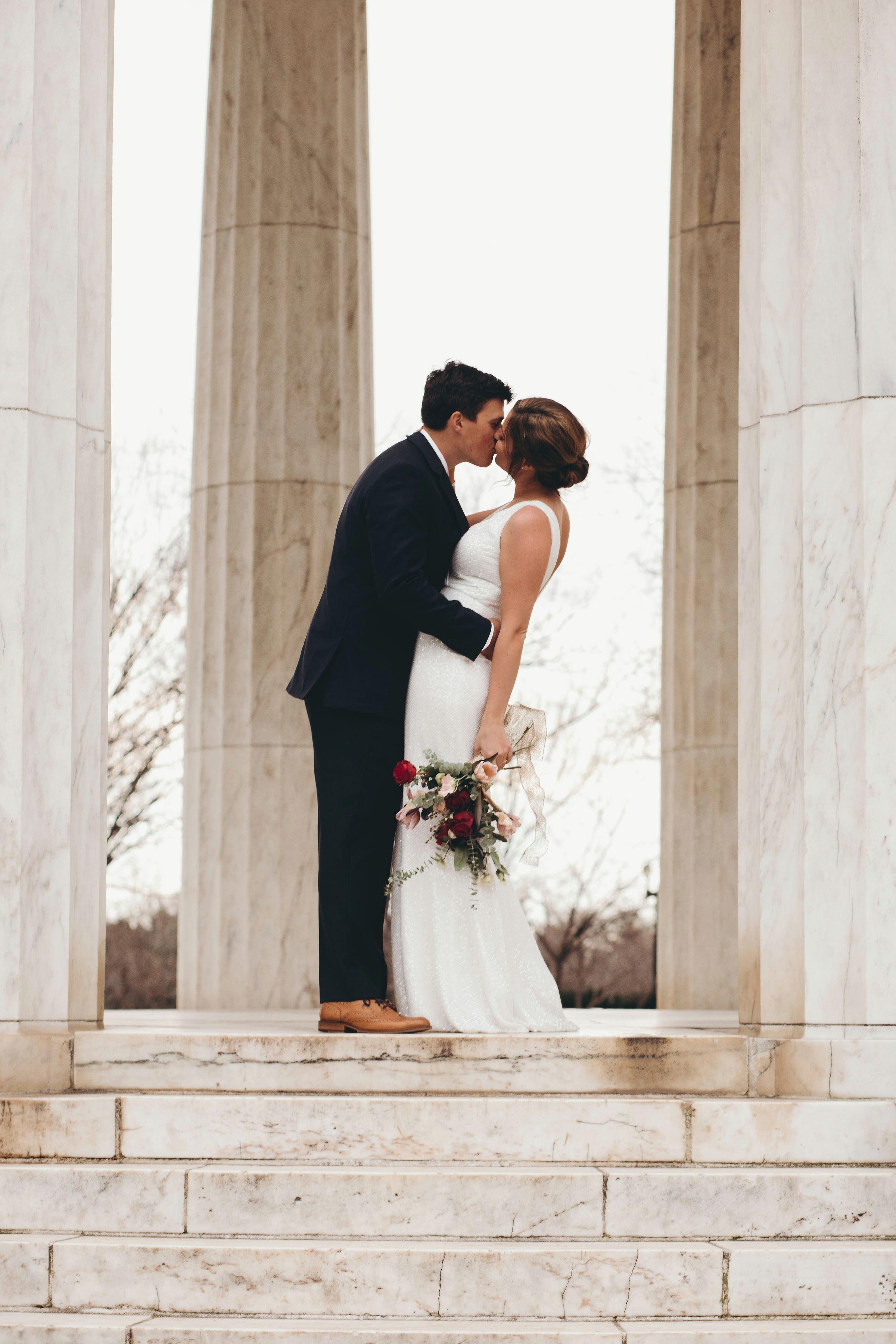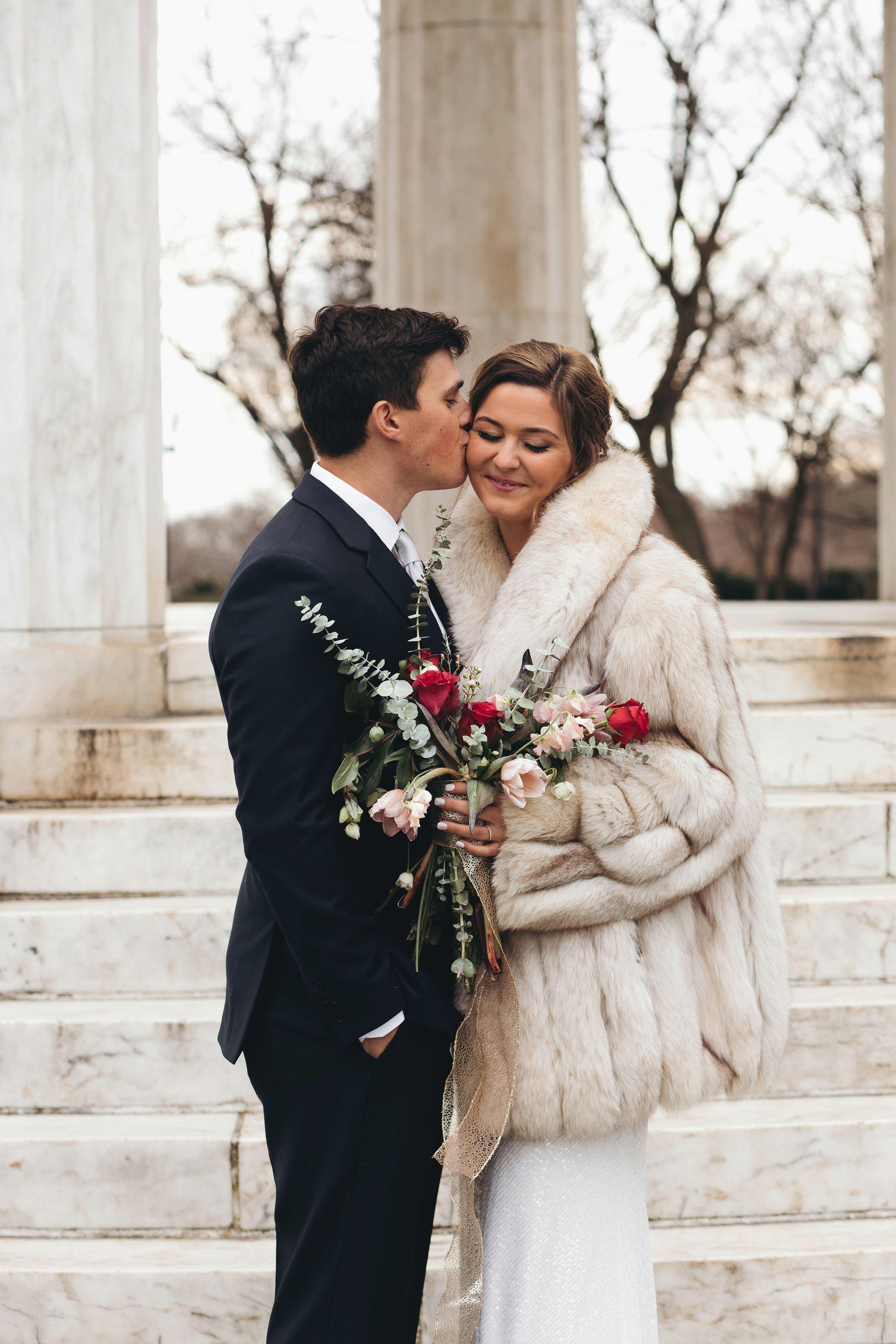 V: If you could choose 3 words to describe your relationship, what would they be?
D: Silly, emboldening, warm
V: What are you most looking forward to as a newly married couple?
D: We are so looking forward to getting a home and building a life together within it! Having been long distance for ages, creating our first shared space is extra impactful.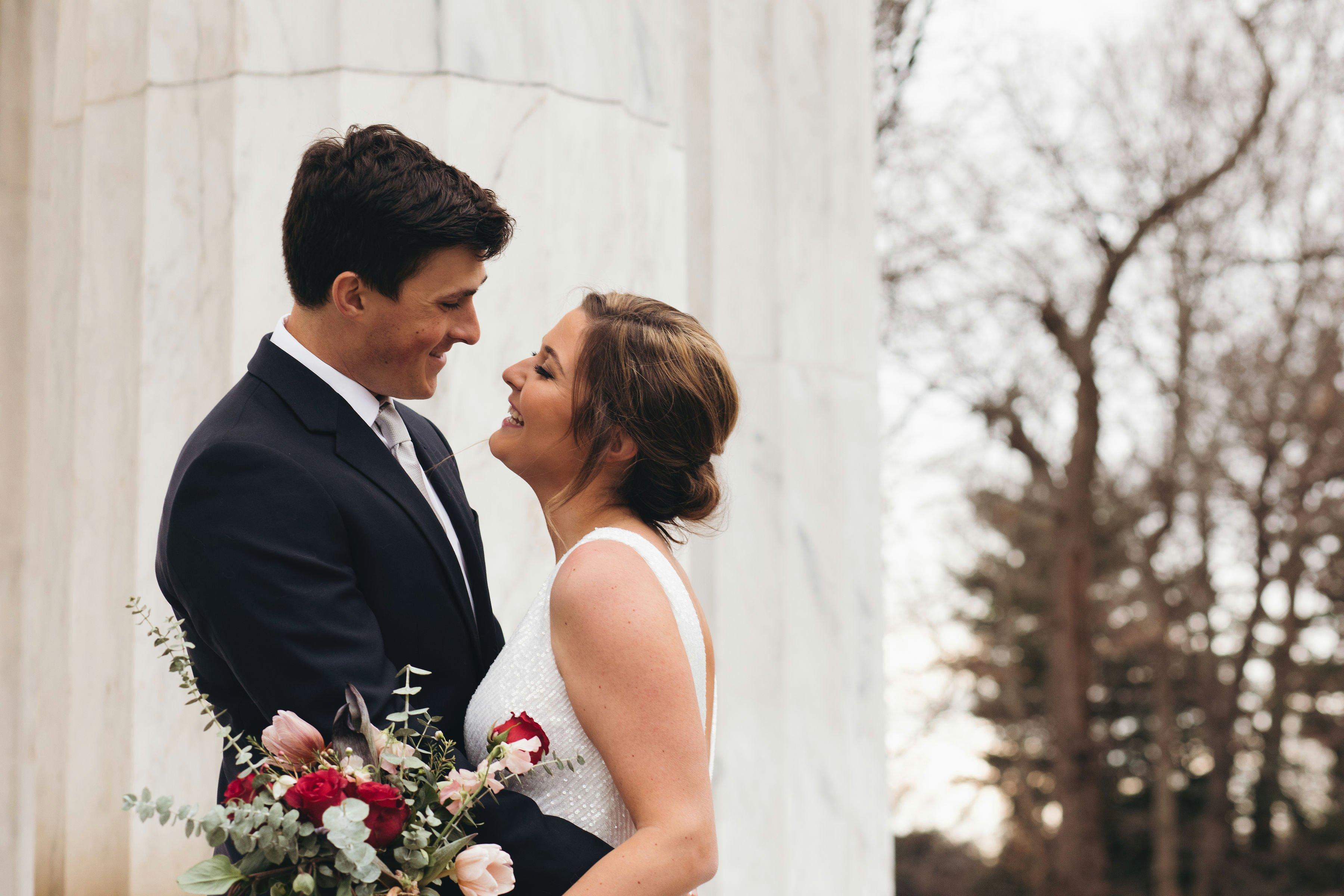 V: You looked so beautiful in Bright the big day. How did it make you feel when you first tried on the dress?
D: Bright is honestly just stunning. When I first saw her online, I sent a text to my mom and one of my best friends and got back immediate "YESSSSSSS THIS IS EXACTLY WHAT I ENVISIONED YOU IN" messages, so I couldn't wait to try her on. She made me feel glam but also comfortable enough that I very much so felt like myself. From the second I put the dress on, you just knew that it was the dress for a New Year's Eve wedding.
V: What's the best advice you received when shopping for your wedding dress?
D: Try it on!!! Devoted was a very close runner up that I hadn't anticipated loving so much, but will probably influence my dress choice for our bigger post-COVID-19 celebrations. You just never know about a dress until you see yourself in it--and what's more fun than a surprise?? Oh, and make it fun. COVID-19 has taken many things from brides, but with your people, a glass of champagne, beautiful dresses, and some adorable treats, everything will seem right in the world!
We're raising a glass to you, Danielle. A small wedding for big love seems like the perfect equation. If you decide to take it up a notch post-pandemic, let us know. A girl can never have too many celebrations (or wedding dresses!)
Book Danielle's Vendors
Flowers: @potomacfloralwholesale
Photographer: @foreverfilmsbyabby Hair & Makeup: @makeupbyivelinaa