LOVE FINDS A WAY | THE LOVE STORIES
These brides-to-be prove that no matter what, love conquers all.
Brides-to-be, we know things have been tough for…too long. Take a break from the "1000 things to know when planning a wedding during a pandemic" articles to remind yourself that no matter what, love ALWAYS finds a way.
This May, we gifted 25 oh-so-deserving brides their dream dresses. Throughout the Love Finds A Way Giveaway, we heard heart-breaking and heart-warming stories, and were reminded that no matter what you're going through (even wedding planning during a pandemic), you are never alone! Grab your tissues, some chocolate and get ready for round 3 of the giveaway love stories: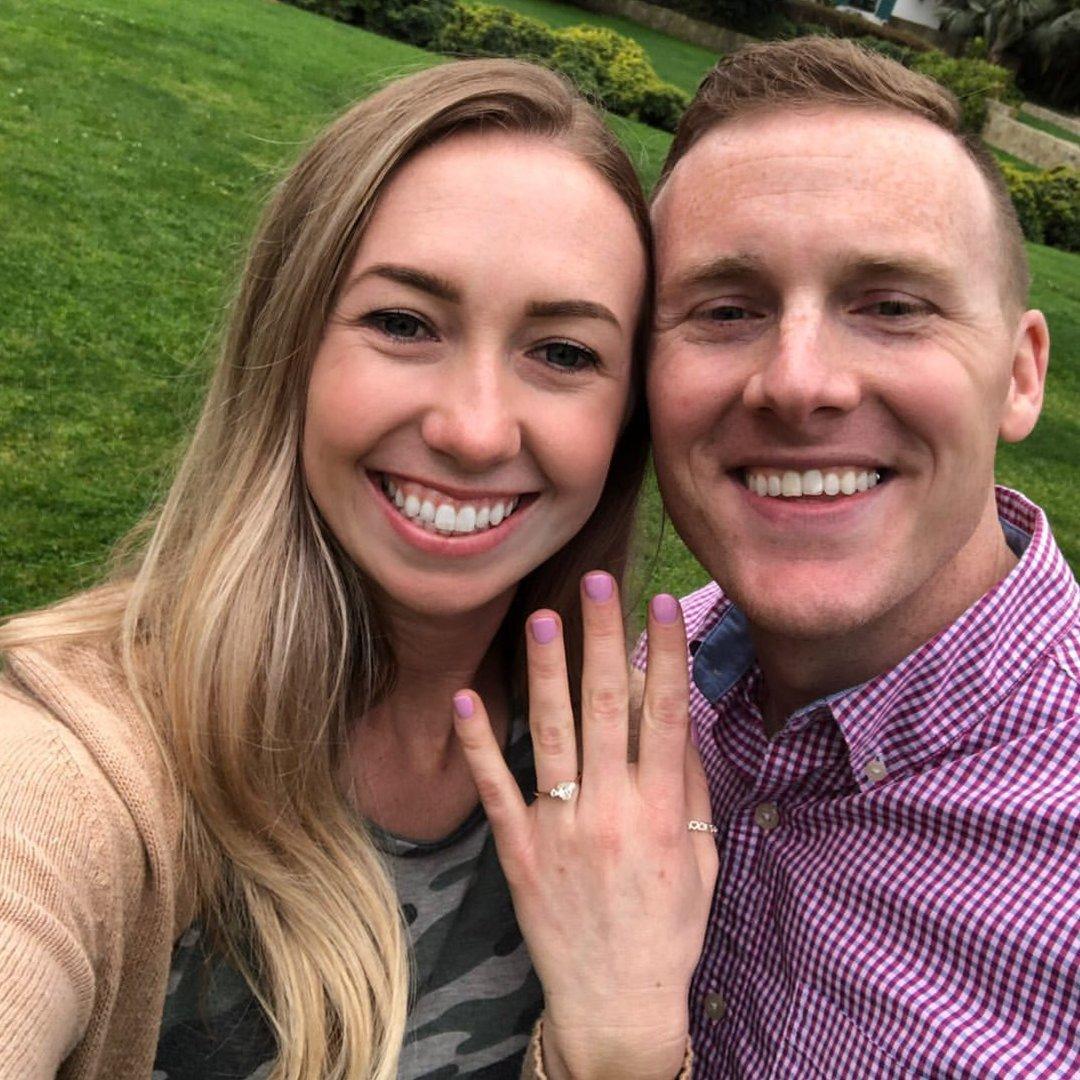 Karissa & Justin
"I cant wait to see Justin in his handsome wedding suit waiting for me at the end of the aisle (I'll for sure cry). I'm ready to be his Mrs. after dating for 5 years, and excited to begin our life together - get a house and of course make babies!"
We're swooning, this pair plans on making it official next year! Karissa was crushing on Cherish when she applied.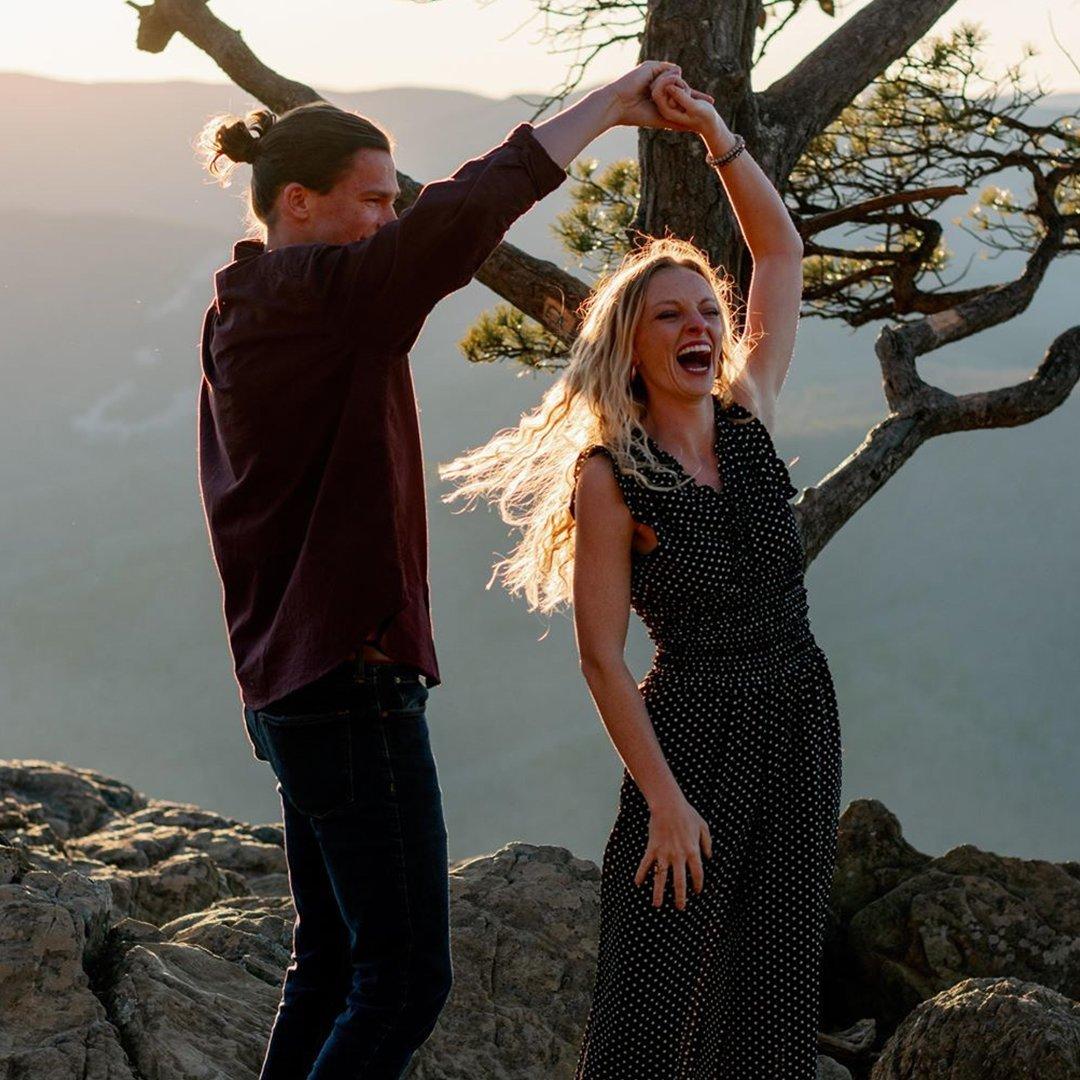 Laini & Matthew
"I am going into my clinical rotations in July where I will work as a student on the front lines in different fields and hope to grow and learn a lot for the current medical providers that are out there facing this and carrying us daily. I am hoping my wedding can happen, even amongst the craziness of school and all that is going on. What is most important to me is having those whom I love around me on my wedding day."
This sweet couple planned on making it official this summer. Laini was loving Beloved back in May!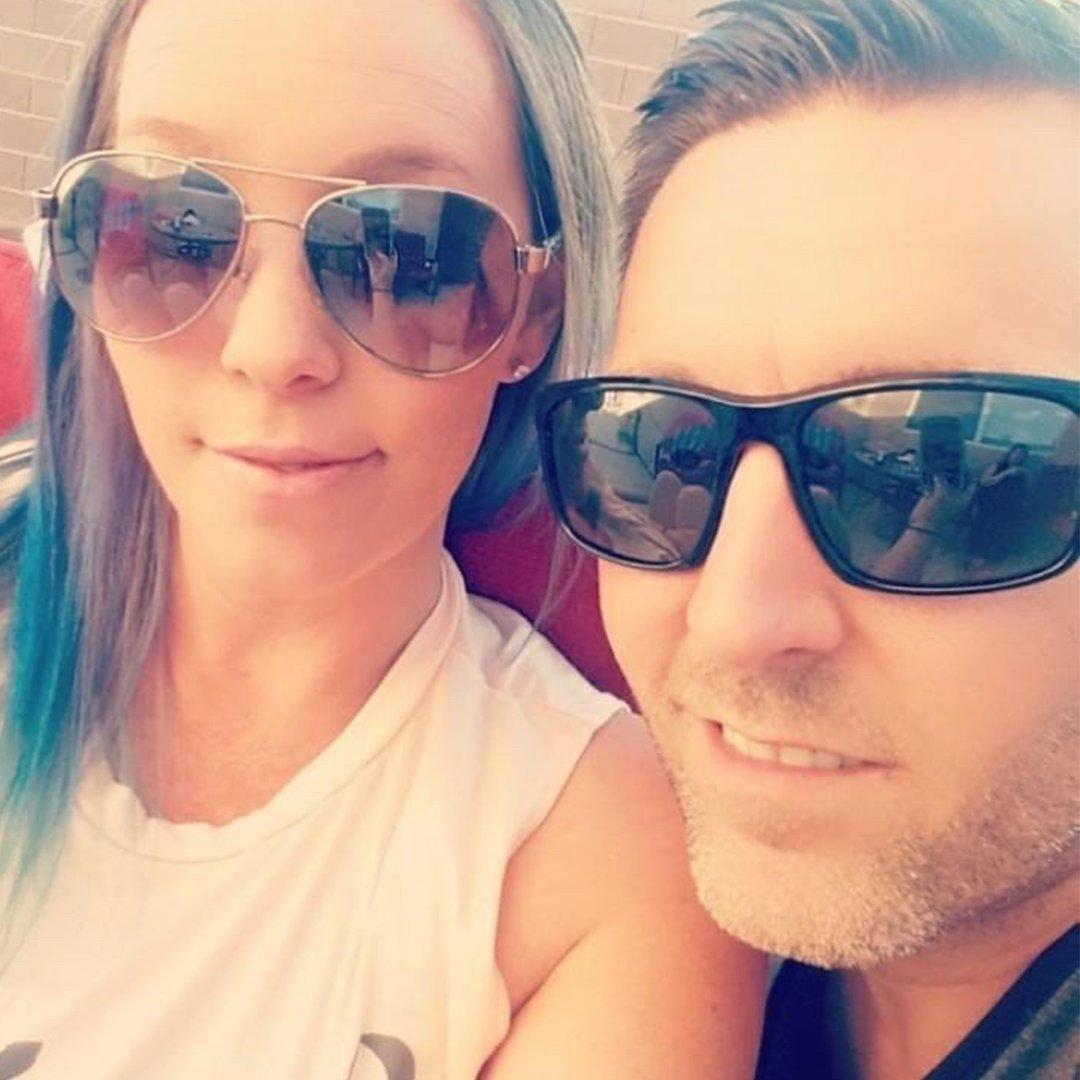 Melina & Mike
"I want to marry the love of my life on our 15th Anniversary. We want something very small and sweet. We are obviously we are not the typical traditional couple, as we started a life together sort of backwards.(kids and then marriage). All I can do is work towards my goal of finally be married to the father of my children, the love of my life & my best friend!"
This pair plans on tying the knot later this year. Melina was liking Joy when she applied.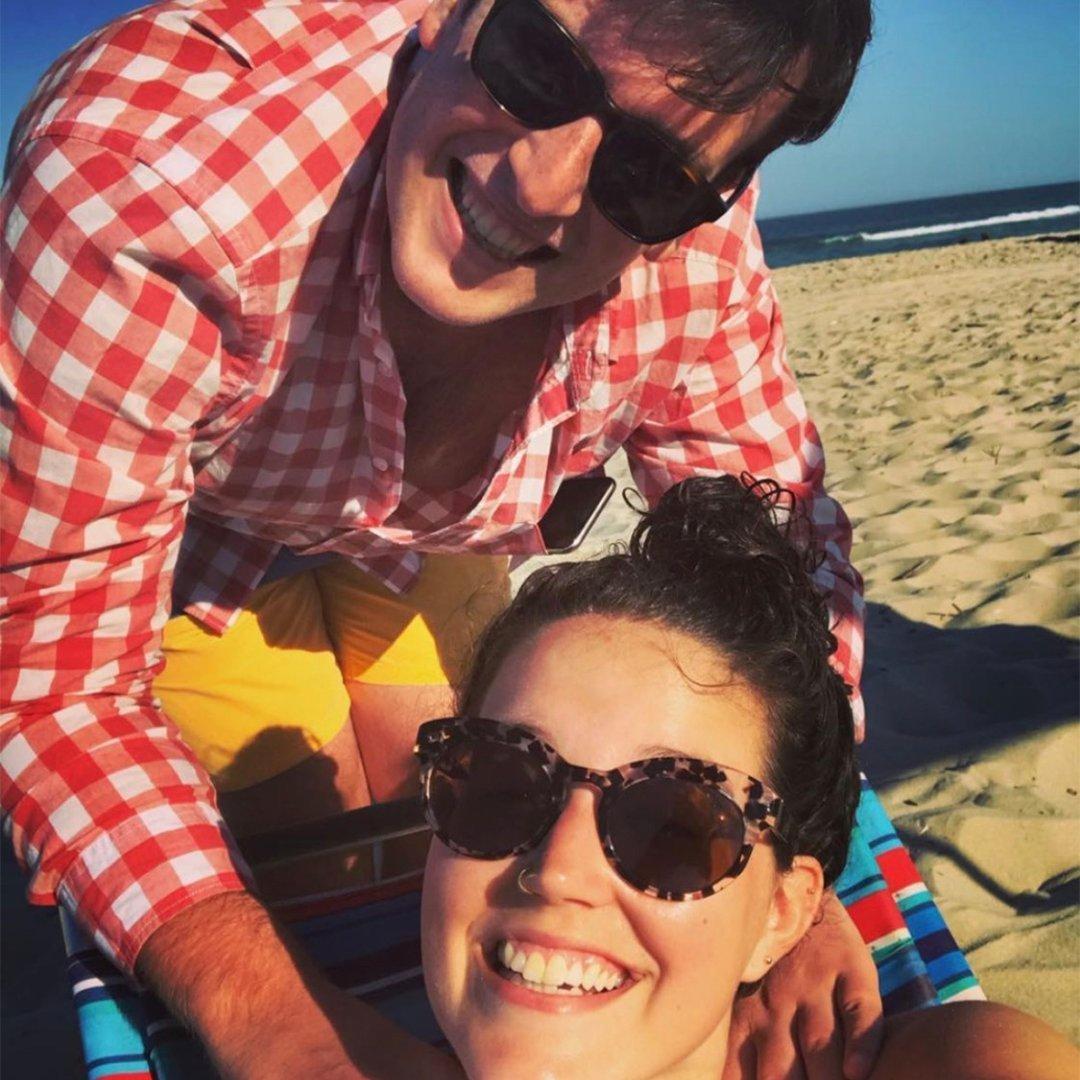 Lauren & Dan:
"Somehow after quarantining with my new coworker (fiancé), I love him more? He knows my love language is acts of service and is the most thoughtful when it comes to doing little things to relieve my stress. Being with Dan on our worst day is still always better than the best day with anyone else."
These super sweet couple plans on getting married next year. Lauren's favorite was Bright when she applied!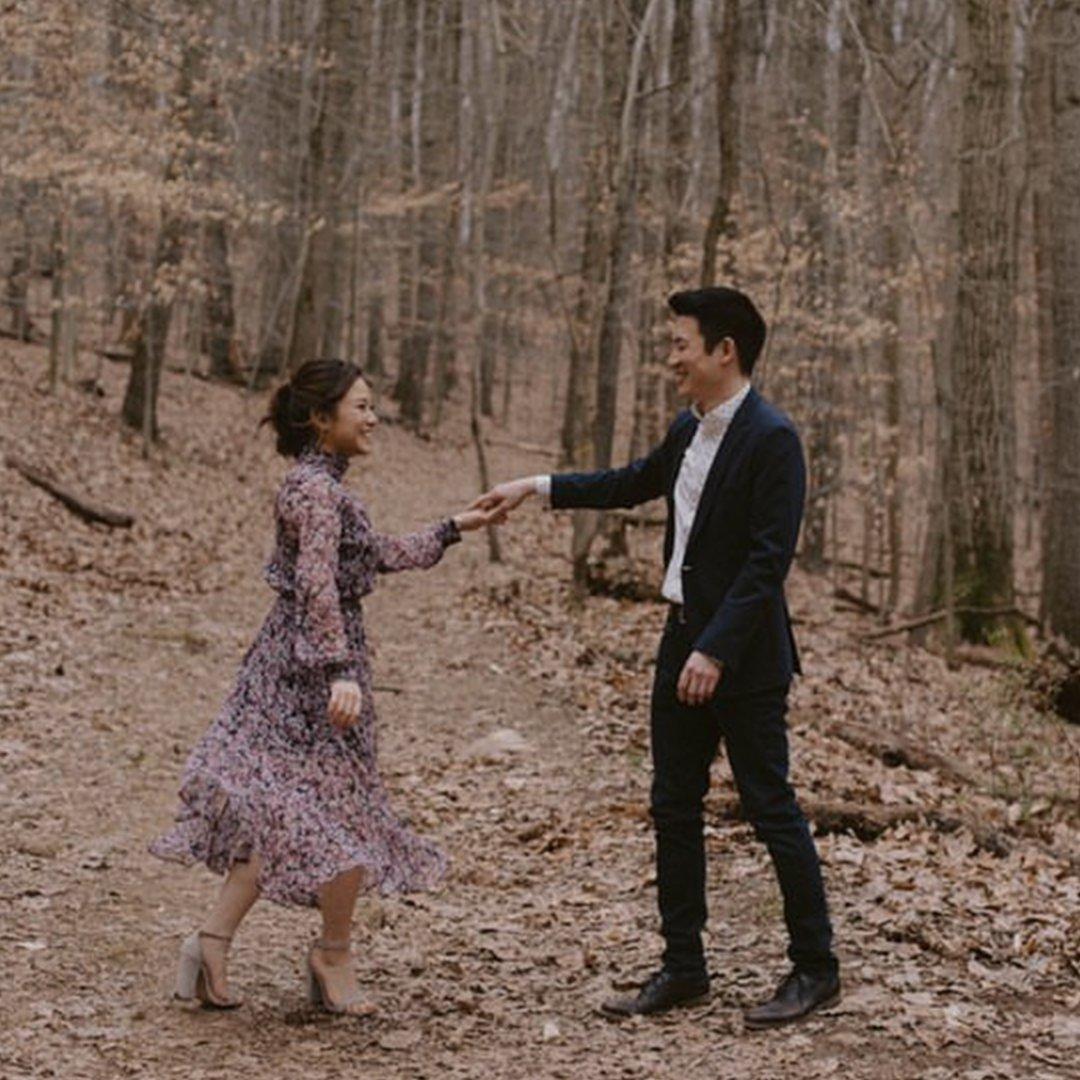 Mabel & Rich:
"We're both surgical residents, but working and living separately in different cities. Rich is in DC, while I'm in NYC. Although, we hardly have enough time to eat or sleep, we prioritize daily facetime sessions and manage to see each other at least once a month. He finally popped the question in August last year after 8 years of dating on one of our favorite hikes near DC (Great Falls, VA)! Rich has stuck by me through our long distance relationship and the stress of medical school. He's been my biggest supporter and my confidence booster as I navigate surgical residency and being a woman surgeon."
Does is get any better than brides on the frontline? Mabel's favorite was Delight when she applied.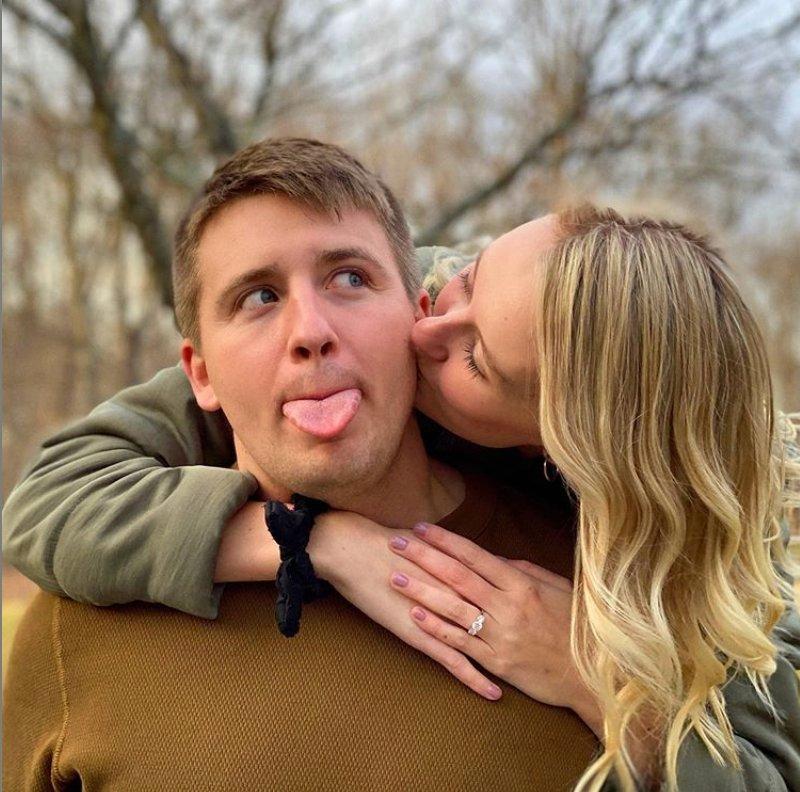 Mackenzie & Marcus:
"Marcus makes me feel like I and we can achieve anything. I'm such a dreamer and he truly makes me feel as if I can achieve absolutely anything. We've also built dreams together and his relentless faith and belief makes me know all of them will come true in time. Lastly, I feel safe with Marcus. Before Marcus, I was in an abusive relationship that not only was physically abusive, but also emotionally abusive and left me feeling unworthy of anything. Marcus has never once even raised his voice to me, he protects me from everything, and reminds me everyday that I am worthy of the best kind of love, my dreams, and being happy. He has helped me overcome so much and it's because of him I feel safe for the first time in 4 years."
This adorable duo plans on getting married later this year! Mackenzie was loving Devoted in May.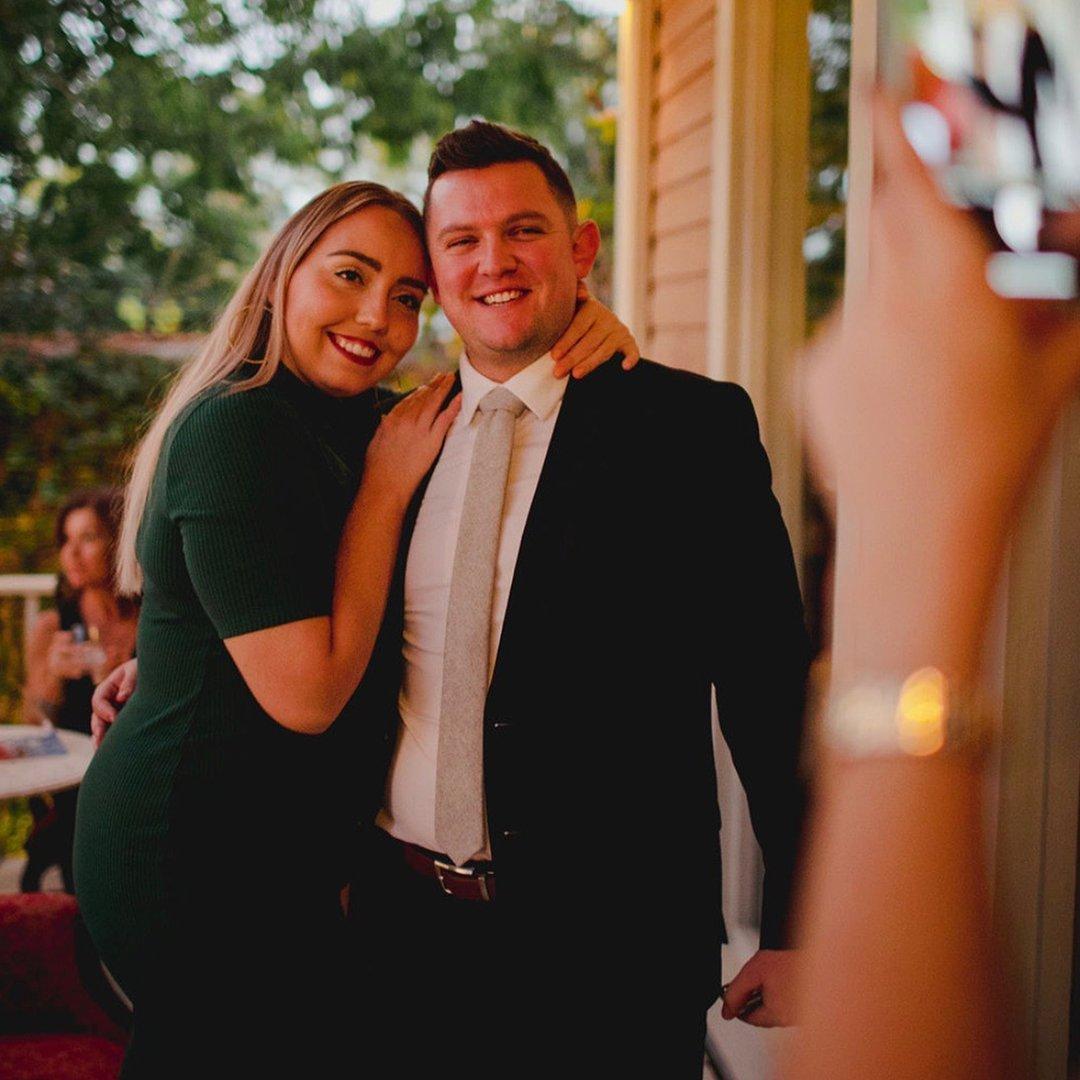 Caitlin & Matthew:
"I know I want to marry my fiancé, I know I want to marry him on our wedding date, I know I want a celebration with family and friends, and I KNOW that no matter what me and my fiancé are meant for each other and can get through anything that is thrown at us. What I don't know is if or how I should continue planning, I don't know if we will have a true celebration with family and friends on our day, and I don't know if we will even be able to have our regularly scheduled wedding date. It's the not knowing that is difficult, but I'm trying to remind myself of what I DO know, and that is my eternal love for my future husband regardless of when or how we say our vows."
What a sweet reminder to lean on what you know is true. Caitlin's favorite dress was Joy!